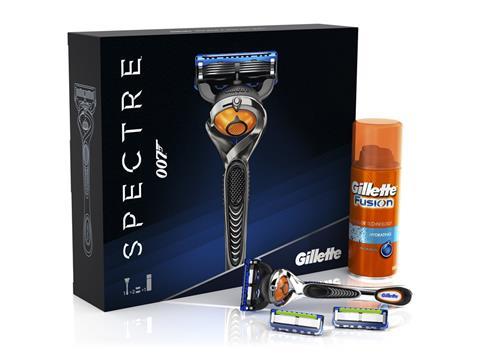 Procter & Gamble has returned to quarterly organic sales growth, revealing today a 2% rise in organic sales in the three months from October to December.
Net sales of $16.9bn represented a decrease of nine percent from last year primarily due to the impact of foreign exchange.
Organic sales increased by 2%, with a 3% lift from pricing more than offsetting a 2% reduction in organic shipment volumes.
Core earnings per share were up 9% to $1.04 and operating margin increased by 350 basis points.
President and CEO David Taylor commented: "We are encouraged by our return to organic sales growth in the quarter. With the top-line improvement and continued cost reduction, we delivered solid core operating income and EPS growth in the face of significant macro-economic and geopolitical headwinds."
Organic sales were in-line or higher in all five reporting segments.
Beauty saw organic sales increase by 1% as a positive 4% impact from pricing was partially offset by a 3% impact from lower organic volumes. Growth in personal care and the super-premium SK-II skin care brand were held back by organic sales declines of the Olay brand.
Grooming saw organic sales increase by 3% as lower volumes were mitigated by higher pricing in shave care and innovation driven growth by Braun.
Health Care recorded an organic sales increase of 3% as favourable geographic mix and higher pricing in both Oral Care and Personal Health Care were only partially offset by lower volumes. Fabric care and home care saw organic sales growth of 2% and baby, feminine and family care was flat.
P&G said it is maintaining its outlook for organic sales growth of in-line to up low-single digits versus its 2015 financial year.
The Company expects all-in sales to be down high-single digits in the current financial year, now including a negative seven percentage point foreign exchange impact and a two to three percentage point drag from "the combined impacts of the Venezuela deconsolidation and minor brand divestitures".
Although P&G retained its position at number 2 in the OC&C/Grocer Global 50 Index, 2015's report found that growth in sales of the world's top-50 FMCG firms halved for the second year running, to reach the second lowest level in the last decade.
Will Hayllar, Partner and head of consumer goods at OC&C said: "P&G has faced some tough decisions to get the balance right between simplifying their ranges whilst still providing the right targeted offerings to address distinct consumer groups in ways they find engaging.
"Last year's disposals are a reflection of the fact that absolute scale is no longer the competitive virtue it once was; focus, relevance and agility are more important now than ever. Innovation is the name of the game, and P&G is banking on investments in range and product updates to help it emulate the success of its closest competitor Unilever, for whom innovation in its home cleaning portfolio delivered strong sales and profitability performance last year."