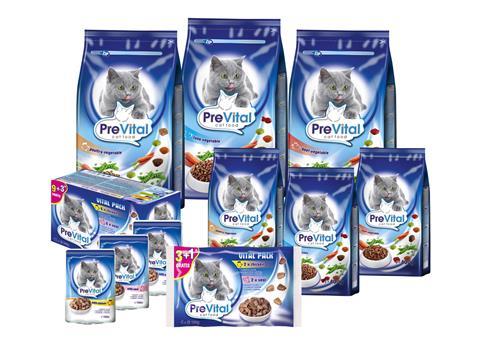 European petfood supplier Partner in Pet Food (PPF) has trebled its UK sales in the past year after securing a deal to supply Tesco with own-label dry and wet foods.
Budapest-based PPF won a contract to supply the retailer with own-label dry foods in 2013, and this was extended to include canned products early in 2014. The business – which describes itself as Europe's second-largest private label wet and dry pet food supplier – is now looking to grow its trade in the UK and also has British businesses on a list of potential M&A targets.
PPF today (6 February) announced record turnover for 2014 of €235m, up 5% on the previous year.
The company said its performance had been driven predominantly through NPD – which accounted for 10% of 2014 sales - following investment in its R&D and production capabilities. Its premium alucup and pouch products had also performed well, with pouch sales up 42% and alucup 38%.
"Our performance in 2014 is testament to the strengths of PPF in product quality, innovation and customer service," said PPF CEO Attila Balogh. "The delivery of a record year and our ability to continue to defy the trends that are holding back other fmcg businesses demonstrates PPF is able to deliver growth across Europe in spite of a difficult consumer environment."
Balogh told The Grocer he saw the UK as an important growth market for PPF, and was keen to establish own-label business with other retailers here. He added he would also consider introducing some of PPF's branded lines – which include premium catfood Prevital and dogfood SoftMix - to the UK.
"In partcular I see Prevital as a possibility for the UK, consumers are looking for more choice and innovation in the market, particularly at the premium end," he added.
And, looking further ahead, Balogh said PPF was drawing up a list of potential M&A targets – and that some UK companies would be on it.
"In the next two to three years we will look at selective M&A activity to develop what we have shown is a very good business model."