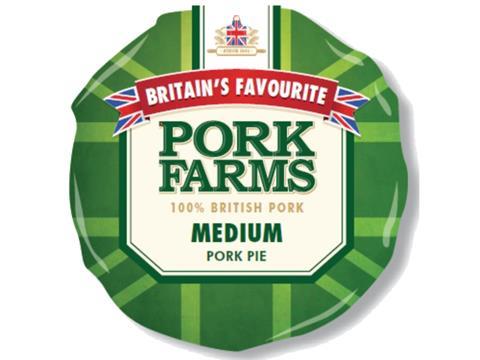 Chilled foods producer Pork Farms has increased sales almost 4% to £158.4m in the year to 28 March 2015 but pressure on margins led to a slight dip in underlying profitability.
Since the year end, the pork pie, quiche and scotch egg manufacturer rebranded as Addo Foods Group in September following the completion of the chilled savoury pastry business of Kerry Foods.
EBITDA before exceptional costs slipped from £9.3m in 2013/14 to £8.9m in the period, but was still well up on the £6.9m recorded in 2012/13. The group has benefitted from significant investment in recent years leading to a boost in productivity, as well as growing its top line through product innovation rather than price mechanics.
However, after one-off costs of £2.6m last year as a result of staff reductions following a restructuring and fees paid to a consultancy advising on the move, operating profits fell 37% to £2.7m.
Addo also made another pre-tax loss (before exceptional items) of £6.5m after £11.8m of interest charges on its loans – the figure was a reduction on the £10.9m loss it made in the previous year.
The group's shareholders, which include majority owner Vision Capital and Kerry Foods, which gained a 22% stake following the chilled savoury business sale, waived £62.8m of loan stock during year. It meant Addo booked pre-tax profits of £53.8m after exceptional costs, compared with losses of £12.3m a year earlier.
"During the period the company continued to build on its improved productivity, with further investment in the business," the business said in the newly filed accounts. "However, there is continuing pressure on margins. This was reflected in increased turnover but a 1% reduction in gross margin to 24.9%."