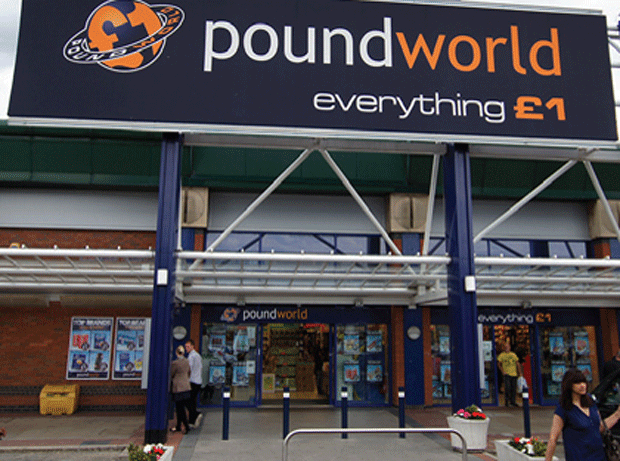 Discount chain Poundworld has increased operating profits by almost 130% to £14.6m thanks to a record year of trading.
Turnover in the 12 months to 31 March 2015 came in £77m ahead of the previous financial year at £422.3m as a result of a positive like-for-like sales performance (an average of +5.6%), 38 new store openings and a full contribution from shops which started trading during the prior year.
Poundworld's EBITDA rose 75% to £20.8m – with a 90 basis point improvement in profit margin to 38% – and net debt was reduced by 31% to £10.6m.
The retailer said it had been a year of "significant progress and development", which has been followed by private equity firm TPG snapping up a majority stake for £150m in May.
"We have seen a record financial year and one of landmark progress for the company," founder and CEO Chris Edwards added.
"We expect the year ahead to be one of development and consolidation, including investment into a new 500,000 sq ft warehousing facility adjacent to our current head office and the replacement of our existing ERP system.
"We're confident that these changes will provide a strong platform for rapid growth over the next three years bringing our proposition of convenience and value to even more customers across the UK."
Poundworld, established on a Wakefield market stall in 1974, ended the financial year with 280 stores nationwide. TPG has since injected new funding to accelerate the store expansion programme to in excess of 60 new sites a year from 2016 onwards.
After a trial during the first quarter, the conversion of the company's multi-price stores Discount UK to the new Bargain Buys fascia was also completed in the period resulting in a "healthy" LFL performance of 8%.