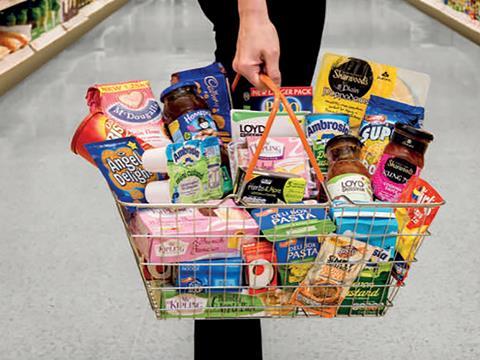 Premier Foods (PFD) shareholders have given chairman David Beever a rebuke at the AGM over his handling of the failed McCormick takeover with more than 12% objecting to his re-election to the board.
Beever was singled out for criticism by US hedge fund Paulson, Premier's second- biggest shareholder, in April after the board rejected an offer from McCormick worth more than double the business' market value in favour of a co-operation agreement between the Mr Kipling owner and Japanese group Nissin Foods.
Paulson called the behaviour of the board "corporate arrogance" and said in a letter it would support ousting Beever.
A significant minority of investors also voted against the directors' remuneration report (14.6%). CEO Gavin Darby received overwhelming support (99.6%) from shareholders in his re-election as a director, as did Tsunao Kijima (99.6%), who joins the board as a representative of Nissin Foods.
The small protest against the pay of directors came despite Darby choosing to receive the entirety of his £599k annual bonus in shares and his basic salary of £700k remaining unchanged from the previous year. Beever's basic fee last year was £265k.
The vote at the AGM comes as Premier posted its fourth consecutive quarter of sales growth in the first quarter of its 2016/17 financial year.
Total sales in the 13 weeks ended 2 July increased 1.9%, with branded sales up 0.8% and non-branded sales ahead 9.8%, benefiting from a stronger performance at powdered foods business Knighton Foods.
Premier's grocery division grew 1.9% in the quarter as Bisto continued its strong momentum from the prior year and sweet treat sales jumped 2% thanks to a strong performance by Cadbury cakes. However, Mr Kipling sales were lower as a result of higher promotional activity boosting figures last year.
Darby said: "We are very pleased by the further improvement in our sales performance, which demonstrates four consecutive quarters of growth and continued momentum in the business.
"Our category strategy of investing behind our brands continues to deliver results, despite the wider deflationary grocery market in the UK. While the economic environment is more uncertain following the EU referendum outcome, our immediate financial exposure is expected to be limited."
International sales grew approximately 5% in the quarter as a result of a strong performance in Australia which recorded its seven successive quarter of growth.
Premier added in the trading update that the recent devaluation of sterling caused by the Brexit vote "significantly supported" the group's international strategy of growing overseas sales sourced from its UK manufacturing cost base.