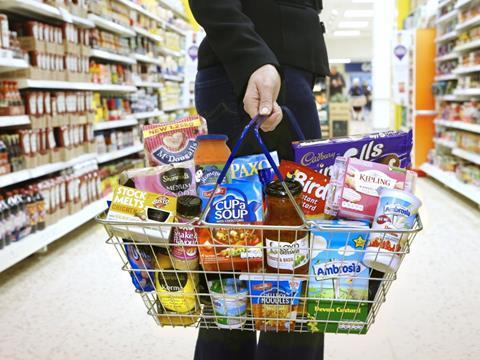 A halt in the slowdown of 'power brands' at Premier Foods in the fourth quarter has helped the supplier's share price rise by 8.7% this morning to a four-month high of almost 40p.
Mr Kipling was the "stand-out performer" in the three months to 31 December following a re-launch in the second half of 2014.
However, total sales at the Bisto, Ambrosia and Sharwood's owner fell again in the period by 4.6% to £255.2m, with power brands down 3.5% to £158.6m. It represents an improvement over the third quarter when figures fell by 4.7% and 5.1% respectively.
It put total revenue for the full year down 5.3% from £832.4m to £788.5m.
Chief executive Gavin Darby said: "I am pleased with the improved branded sales trends in the fourth quarter, and particularly our key December trading period, in what continue to be challenging market conditions.
"The trend in branded sales improved for the second consecutive quarter, our market share in December was the highest it's been for the last four years and we are encouraged by positive results from areas of the business in which we invested. Mr. Kipling delivered a particularly strong performance following its re-launch in the second half of 2014."
Premier's underlying trading profit for the year was in line with expectations at £131m – a drop of 6.1% from 2013. Net debt at the year end was down £263.2m from 12 months earlier to £567.6m.
The supplier had a tough time of it in 2014 with its share price crashing from 160p in March despite a successful refinancing, promised recovery of its sales never quite arriving and its controversial 'pay-to-stay' investment programme hit the headlines again.
"While the grocery market continues to evolve, we enter 2015 in a stronger position," Darby added.
"We will continue to invest behind our innovation, marketing and category based strategies and work closely with our customers to deliver category growth. We are very encouraged by the quality and depth of these relationships. At the same time the business will retain a tight focus on costs, trading profit and organic de-leveraging, with net debt expected to reduce significantly in 2015.
"We believe this balanced approach is central to the creation of future value."
Jefferies analyst Martin Deboo said the update represented a solid finish to 2014 but added that markets themselves were not improving with little respite expected in 2015.
"The UK grocery climate remains fissile into 2015, with Tesco holding the key to industry value chain profitability, in our view. But what we thought we heard from Tesco CEO Dave Lewis on 8 January was a strategy of surgical strikes, not the destructive shock and awe that we think the market has been discounting.
"And with Premier already talking Lewis's language of de-complexification, the stage is set for the beginning of a beautiful relationship, if Premier plays its cards right; better than it looked in spring 2014, in other words, when the shares were still over 60p."