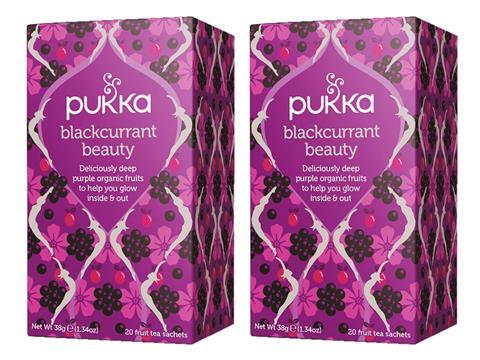 Revenues continued to soar at organic herbal tea brand Pukka Herbs, but losses mounted in the year leading up to its acquisition by Unilever.

Pukka, which was acquired by Unilever in September 2017, posted a 28.3% jump in annual sales to £35.9m for the year to 31 August 2017.

The sales growth added to its 25% annual growth in the previous financial year, making it "the fastest-growing organic tea brand in the world" according to the accounts.

Sales growth of 22.3% to £16.3m in its home UK market was bolstered by 36.2% growth in the rest of Europe to £13.9m and 28.1% growth in non-European territories to £5.7m.

Non-UK sales grew as a proportion of total ­revenues to 55% from 52% last year.

Gross profits increased by 25% to £15.8m as ­margin edged down from 45% to 44%.

However, the group's loss before taxation expanded to £3.4m from a loss of £149k in the previous financial year amid acquisition-related payments and investment.

The accounts state that the bottom line was affected by a one-off share based payment of £3.7m following the sale to Unilever.

It attributed the rest of the loss to its investment strategy to "accelerate sales growth in this and future financial years".

Its statutory loss for the year was £2.9m as it received a £568k tax credit during the period.

Pukka had delivered a pre-tax profit prior to its 2016 financial year, making a £1m pre-tax profit in the year to 31 August 2015 and a profit of £463k in the previous year.
Pukka, founded 16 years ago by Sebastian Pole and Tim Westwell, sold out to Unilever last year to enable it to further expand its reach and accelerate growth.
At the time Pukka pledged to remain "true to its values" of being "100% organic, B Corp, and a champion for fair trading" said Westwell.
Releasing its first quarter figures to the market in April, Unilever said Pukka Herbs had a "very good" first three months of 2018.