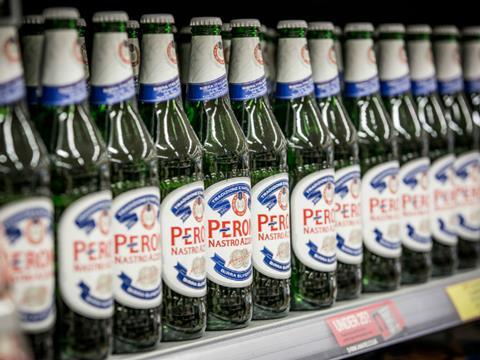 SABMiller (SAB) has grown organic global revenues 7% in the last three months of 2015, driven by booming sales in Africa.
The brewer's net revenue in the region rose by 12% during the period – the third quarter of the company's financial year – thanks to an 8% growth in volume sales and a 4% increase in the average price per hectolitre. Latin America also delivered strongly, with sales up 8%.
The results for the quarter mean SAB's year-to-date revenues are up 5% worldwide, and 10% in Africa.
The figures will make happy reading for AB InBev, which reached an agreement to acquire its smaller rival in November for £71bn – making it one of the biggest deals in corporate history.
However, mature markets are struggling: in Europe, sales grew 6% for the quarter, but a weak start to the year meant year-to-date sales grew just 1%, with volumes falling 1%. North America, meanwhile, saw revenue down 1% and volumes down 2% in both periods.
The group's reported net revenues were down 8% for the quarter, and down 9% for the year-to-date, which SAB said was down to depreciation of its key operating currencies against the US dollar. The South African Rand dropped continually in 2015, falling from $0.086 at the start of the year and reaching a low of $0.058 on 10 January 2016 – its lowest value in the last 10 years.
"This was a very strong quarter with volume growth of 4% and group NPR [revenue] growth of 7%," CEO Alan Clark said. "The majority of our subsidiary businesses achieved strong growth. Africa performed well across the board, with group NPR in South Africa growing by 16% and our African subsidiaries by 18%.
"In Latin America growth was led by Colombia and the Asia Pacific region benefited from volume and NPR growth in Australia. Europe had a stronger quarter, with all of our subsidiaries in growth. Group NPR growth was held back by headwinds in our associates' and joint ventures' major markets and continued industry trends in the USA.
"Our reported results are materially impacted by the significant depreciation of our key operating currencies against the US dollar but the underlying performance we are reporting today reflects the strength of our business and the dedication of our people."