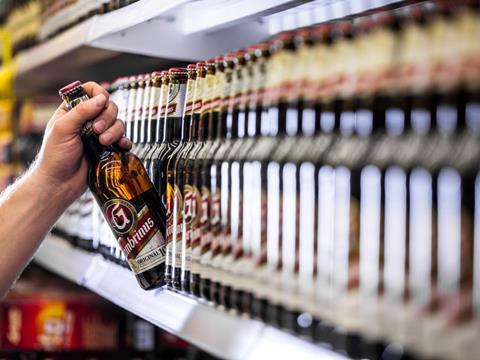 Global brewer SABMiller announced a 1% dip in second-quarter beverage volumes after a marked slowdown of beer sales in Asia Pacific.
The Peroni brewer said today that total beverage volumes grew by 1% for the first six months on an organic basis, driven by strong performance across both lager and soft drinks in Latin America and Africa.
For the first six months, group net producer revenue (NPR) grew by 5% and group NPR per hectolitre grew by 3%, both on an organic and constant currency basis.
Nevertheless, second-quarter performance was hit by a 8% drop in Asia Pacific beverage volumes, a 2% slowdown in North America and 1% in Europe.
SABMiller blamed "ongoing pressure in Australia and poor summer weather in China" for the slowdown in Asia, noting that lager volumes declined by 1% in Australia, while poor weather saw beer volumes decline "markedly" during July and August in China.
In Europe, group NPR grew by 3%, driven by total beverage volume growth of 2%, with lager volumes level with the prior half year. A strong first quarter was followed by a more challenging second quarter, which was affected by poor weather across much of the region during the peak months.
Alan Clark, chief executive of SABMiller, commented: "We achieved resilient net producer revenue growth in the first half, powered by our Africa and Latin America businesses. Our total beverage volume growth was impacted by weaker lager volume performance in the second quarter, balanced by strong growth in soft drinks.
"Financial performance has been affected by ongoing foreign currency movements as well as weaker second quarter trading conditions in China and Australia."
SABMiller shares opened 1.4% lower in London at 3,200p, but recovered to 3,222p (0.8% lower than Monday's closing price of 3,250p) by mid-morning.