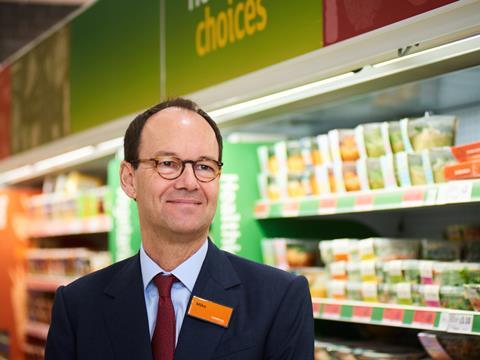 Sainsbury's like-for-like sales slowed to 0.2% in the first quarter, which the retailer attributed to investments in reducing prices to become more competitive.

The supermarket's like-for-like sales excluding fuel compare with its 0.9% performance in the previous quarter, and 2.3% in the same period of 2017.

Its total sales excluding fuel were up 0.8%, pushed by Argos' strong online and mobile performance of 12%, and growth of its Fast Track collection and delivery services by 21% and 20% respectively.

Grocery sales grew by 0.5%, down from 2.1% in the previous quarter, with its online and convenience arms doing particularly well - up 7.3% and 3.6% respectively. General merchandise sales, meanwhile, grew 1.7% and clothing sales grew by 0.8%.

Sainsbury's CEO Mike Coupe said he was "pleased" with the supermarket's progress in the first quarter, with the figures reflecting "the level of price reductions we have made in key areas like fresh meat, fruit and vegetables".

Sainsbury's made a £150m investment in lowering prices on almost 1,000 everyday grocery products in March, ahead of Coupe's promise to slash prices on everyday items at Sainsbury's and Asda by 10% once they have merged.
The retailer made £200m worth of cost savings in the quarter, placing it on track for its £500m target by the end of 2018. Group CFO Kevin O'Bryne told The Grocer Sainsbury's was taking a number of measures to help it achieve that aim. "There's no silver bullet for achieving the target - you name it, we're looking at it, including our property management, facilities, logistics operations, and staff uniforms," he said.

Coupe acknowledged "some factors" played against it in the quarter, adding that its numbers would have been closer to last year's at the same period without them. "We had storms to deal with and didn't have Mother's Day in this quarter as we did last year."

In addition, Sainsbury's confirmed it has agreed a £3.5bn financing packaging for its merger with Asda, which Coupe said reflected "the confidence of the lending banks" in the outlook of the deal. "The financing has been raised on attractive terms, reflecting the confidence of the lending banks in the outlook for the proposed combined business," he added.