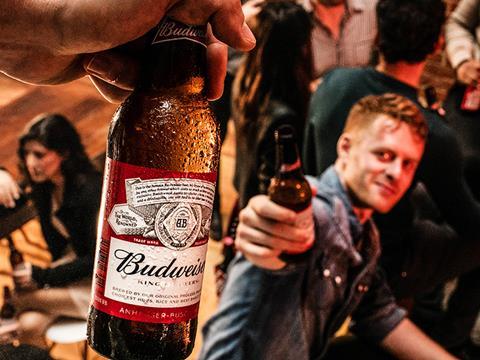 The world's largest brewer AB InBev (ABI) has reported second quarter revenue growth of 4.7% largely driven by pricing as volumes grew by just 0.8% in the quarter.
Total revenues grew by 4.7% in the quarter to US$14.2bn, with revenue per hectolitre (hl) growth of 4.0%. On a constant geographic basis, revenue per hl grew by 4.5% driven by revenue management initiatives as well as continued strong premium brand performances.
Total volumes grew 0.8%, while own beer volumes grew by 0.9% and non-beer volumes were up by 0.5%.
ABI said good growth in own beer volumes was achieved in Mexico and China, partially offset by the US as well as South Africa, which cycled a particularly demanding comparable.
Combined revenues of its three key global brands, Budweiser, Stella Artois and Corona, accelerated their growth this quarter, up by 10.1% globally and by 16.7% outside of their home markets.
For the first half revenue grew by 4.7% with revenue per hl growth of 4.5%.
Total volumes were up 0.3% in the half year period with own beer volumes up 0.7% and non-beer volumes down 3.4%. Combined revenues of global brands were up 9.1% in the first half and by 14.6% outside of their home markets.
EBITDA grew by 7.0% in the quarter with margin expansion of 85 bps to 39.7% as a result of topline growth and aided by synergies and cost savings, partially offset by increased sales and marketing investments associated with the 2018 FIFA World Cup Russia.
In the first half EBITDA grew by 6.8% and EBITDA margin expanded by 78 bps to 39.0%.Normalized profit attributable to equity holders of AB InBev was US$2.16bn in the quarter compared to US$1.87bn in the same period in 2017.
It added that its integration with SABMiller is "progressing well, with synergies and cost savings of US$199m captured in the quarter.It is also simplifying its geographic structure to shift from nine to six management zones and has announced this morning a raft of management role changes to reflect to reorganisation.
The key changes include a new Middle Americas zone, which will combine the current COPEC and Middle Americas zones and the BU Central America and Caribbean, with headquarters in Mexico City. A new South America zone will combine the current Latin America South zone and the BU Brazil, with headquarters in Sao Paulo, while a new APAC zone will combine the current Asia Pacific North and Asia Pacific South zones, with headquarters in Shanghai.
"Together with their leadership teams, our Zone Presidents will own the commercial and external affairs agendas for their businesses. We are making these changes to more closely align with our consumers, make our company more agile in the zones, and proactively pursue growth opportunities."