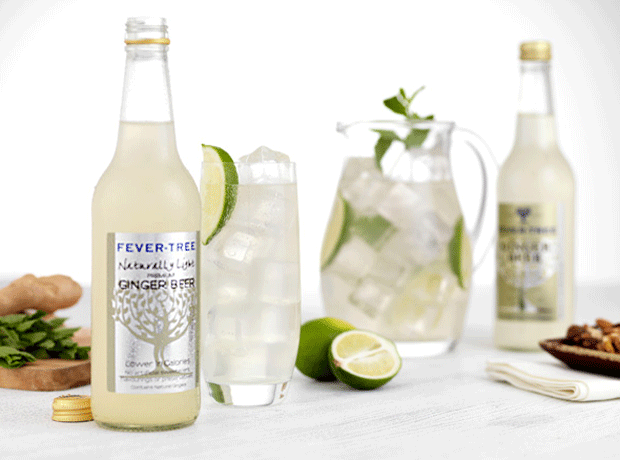 Much of the commentary around the relationship between grocers and suppliers has focused on the supermarkets squeezing unreasonable terms from under-pressure manufacturers fighting for their lives.
While such a scenario is far from fanciful, it is not necessarily the case. This morning brought a good example, with premium drink mixer supplier Fever-Tree's first annual results as a listed company.
Fever-Tree's profits and revenues are both up by around 50% and a significant chunk of this growth has come from UK retailers (growing at circa 60%) where it has negotiated expanded ranges in Waitrose, Sainsbury's, Tesco and Morrisons.
That stands in marked contrast to the situation Coca-Cola Enterprises is facing with Tesco over its Schweppes range after the supermarket pulled 25 soft drinks lines from its shelves - mainly Schweppes mixers. The dispute has risen out of annual negotiations, with Tesco balking at Coke's request for higher prices.
Clearly large volume suppliers have the firepower to negotiate better terms with retailers. But these multinational giants have also seen some of the benefits of their sheer size eroded as consumer demand has fragmented. This can sometimes leave the global fmcg firms – with their own margins also under pressure – negotiating terms as a blunt instrument, while smaller more niche players can be more flexible to meet retailers' needs.
Fever-Tree CEO Tim Warrillow contrasts its own "collaborative" talks with retailers to those larger suppliers who may look to "push retailers around a bit".
"We've had some good, collaborative talks with these retailers because they know we're delivering real growth for them," he says.
Another historic advantage of size is global distribution, particularly given the emerging middle class in many emerging markets and their increasing desire for branded western goods.
But being a more niche player doesn't preclude suppliers from international growth either.
Fever-Tree now distributes its goods to around 50 countries worldwide (adding 19 more territories last year) and 70% of sales now derive from outside the UK. Indeed, Warrillow expects that in the fullness of time Fever-Tree will become an emerging markets-centric business as consumers continue to move from local alcoholic drinks to more premium international brands.
This highlights the key benefit of being a smaller, more fleet-of-foot supplier – that these more dextrous operators can spot and exploit a gap in the market through innovation and NPD before the multinationals can even consider reformulating their volume-drive manufacturing processes.
There's no doubt times are tough for fmcg suppliers at the moment and the price war is cutting back margins to dangerous levels for some. However, for those that can exploit a niche and achieve strong brand proposition to specific segments of consumers, small can still be beautiful despite these market pressures.