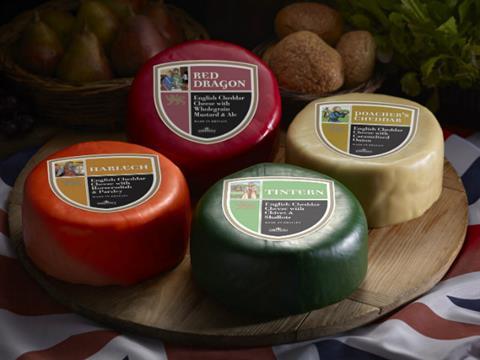 Profits have declined at cheese exporter Somerdale International as growth slowed and currency and commodity price volatility hit the business.
Revenues increased 4% to £33.7m in the year to 31 March 2017, with growth achieved in all its core export markets, in particular North America, the Caribbean, the Far East and Middle East. However, growth slowed from the previous year when sales jumped 14%.
Somerdale generates the majority of its sales overseas, mainly in US dollars, and hedges currency to mitigate the risk of exchange rate movements.
Despite maintaining gross margins at 15% thanks to falling milk prices and a strong US dollar, operating profits fell by almost £1m from £1.4m in 2015/16 to £532k as administrative expenses leapt 30% to £2.9m.
Somerdale also invested in its UK infrastructure and effective routes to the international market for its growing range of British cheeses and dairy products.
"The year-on-year movement in operating profit is only half the story as we have significant foreign currency exposures," said finance director Trevor Debenham.
"The foreign currency gains and losses are reported in the interest lines below operating profit and when included give a much flatter year on year picture."
Pre-tax profits were £660k, compared with £762k in the previous 12 months, after being boosted by a £332k "net gain on derivatives".
Since the end of the financial years, the rapid depreciation of sterling had reversed some of favourable trading conditions from recent years.
"This year's results reflect Somerdale's continued sales growth, complemented by the maintenance of gross margins," Debenham added.
"The results achieved during a particularly turbulent year, stand as testimony to the strength and flexibility of the business. While our continuing commitment to investing in the capabilities of the business and in growing our presence in established and emerging markets leave us well positioned for the future."
Somerdale, which generates about 95% of its sales through exports, was recognised with the Queens Award for Enterprise in International Trade in April 2016, the second time it has won this award.