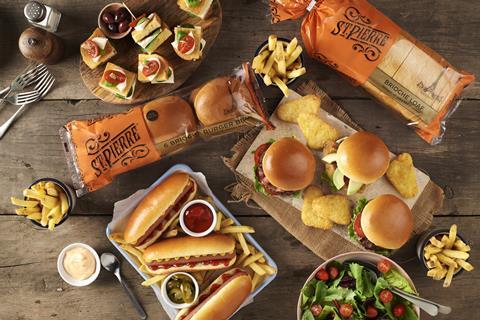 Global sales surged past the £150m mark at St Pierre Groupe last year as it was bought by Mexican giant Grupo Bimbo.
The UK-based bakery player, which was snapped up in a deal worth more than £300m last October, delivered a 35% jump in sales in 2022 to reach £150.7m.
Sales in its domestic UK market grew by more than £11m to total £65.5m. It launched five St Pierre branded lines and two new products under its Baker Street brand, while driving retail distribution and wholesale gains.
However, growth was spearheaded by its push into the US, which now accounts for the majority of revenues.
Total 'rest of world' sales were up from £53.1m in 2021 to £81m last year as it expanded into Walmart stores.
Despite the rapid sales growth, EBITDA dipped to £7.5m from £7.7m as margins came under pressure. St Pierre said overall trading conditions were "volatile", due to wider economic conditions and significant rises in costs.
It made an overall operating loss of just under £20m due to £26.7m of exceptional costs, which were almost entirely related to its sale to Grupo Bimbo.
"In 2022, St Pierre Groupe once again delivered impressive growth, culminating in the business joining the Grupo Bimbo portfolio," said a St Pierre spokesperson.
"The St Pierre brand is driving growth in all markets, as a premium, quality offering and 2023 is shaping up to be another strong year for us. In fact, the brand is up almost 84% in the UK in the last 52 weeks."
"We have superior quality products, a passionate, dynamic team and the full support of the world's largest bakery business in Grupo Bimbo."
The deal was expected to accelerate the already rapid growth of the brioche maker in the US and underpin further international expansion.
Rapid global growth, which has seen it become the number one brioche brand in the US, has seen the company grow revenues almost tenfold from just £16m in 2010 to its current level of over £150m.