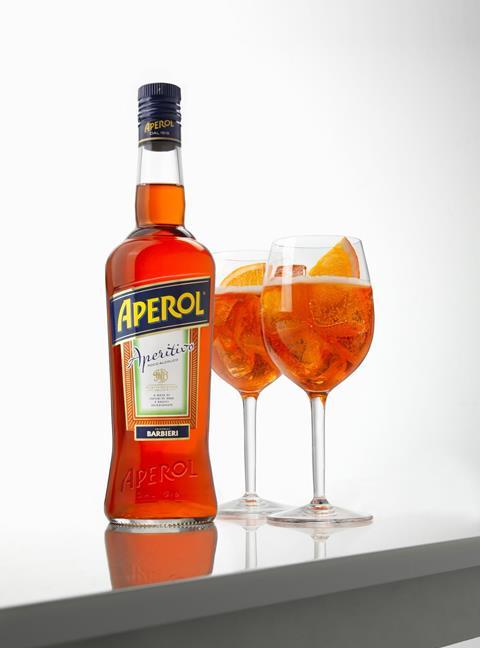 The increasing popularity of Aperol across Europe boosted Campari's sales in the first half of 2019, latest results reveal.
Aperol sales – accounting for 20% of the group's turnover – jumped 22% in the six months to June 30 despite bad weather in May, as consumption of the Italian aperitif spread into "meal occasions", Campari explained.
Meanwhile the Campari brand itself also reported a "solid performance", with sales up 5.8% year on year, and sales at Wild Turkey and Jamaican rums were up 11% and 7.1% respectively.
"After a very strong start to the year, our positive business momentum continued in the second quarter of 2019, the peak season for aperitifs, helped by the late Easter effect, despite the tough comparable base as well as the poor weather in May across Europe," said CEO Bob Kunze-Concewitz.
At global level, Campari reported sales of €848.2m, up 9% year on year from €778.2m, claiming "growth across all regions and brand clusters".
Gross profits were up 11% to €525.8m, boosted by a "positive performance of high-margin aperitifs across key markets", Campari said.
However, net profitability was down 17% to €122.8m as structure costs – including cost of sales, general and administrative expenses – rose 9.9% to €194.0m.
"The outlook remains fairly balanced in terms of risks and opportunities", Kunze-Concewitz added.
"The positive business momentum is expected to continue, with persisting volatility of emerging markets in their key seasonality period. We remain confident in delivering a positive performance across all key underlying business indicators."