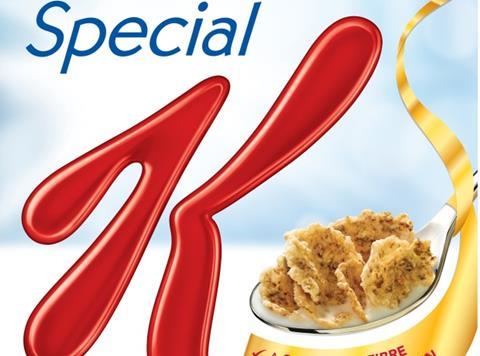 Kellogg's has reported a 5.1% fall in second quarter net sales, but insists it is building momentum after a "difficult" 2014.
Second quarter revenues were down to $3.5bn from $3.7bn in the quarter last year, taking half year revenues 5% lower to $7bn.
Kellogg's said the sales fall was largely as a result of currency translation, with currency-neutral revenues edging up 0.1% in the quarter to end the first half 0.1% down.
John Bryant, Kellogg's chairman and CEO, commented: "We were pleased that results in the second quarter were as we expected. We've seen good growth in the Asian and Latin American businesses, growth in the European Snacks business, and improving trends in the North American business."
"After a difficult 2014, we continue to build momentum in 2015 and are on-track to achieve our long-term-growth targets for currency-neutral comparable sales and operating profit in 2016."
Second quarter operating profit was 11.6% down (6.8% down on a constant currency basis), meaning reported operating profit has fallen 26.3% to $800m in the first half (4.4% down constant currency).
This fall in profitability was driven primarily by up-front costs associated with its "Project K" efficiency drive, currency movements and a remeasurement of its Venezuelan business.
Net sales posted by Kellogg North America were $2.3bn in the second quarter, a reported decrease of 2.8% and a constant currency sales fall of 1.8%.
Reported net sales decreased by 15.3% in Europe in the quarter, with currencies accounting for all by 2.5% of that net sales decrease. Kellogg's said Pringles "posted good rates of growth" during the quarter.
In Latin America, reported net sales increased by 2.5%, while currency-neutral comparable net sales increased by 14.5% thanks to strong growth across much of the region.
Reported net sales in Asia Pacific decreased by 5.2%, but rose by 6.8% ex-currency movements.
The company reaffirmed previous guidance for currency-neutral comparable net sales, operating profit, and earnings per share in 2015.