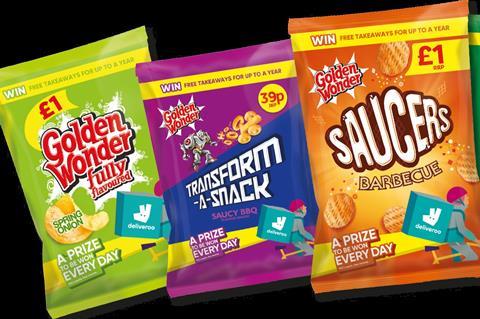 Snacks producer Tayto Group saw a double-digit jump in sales last year and is continuing to see "high demand" during the coronavirus crisis.
The crisps maker posted a 12.2% rise in annual sales in the year to 29 June 2019, boosted by acquisitions and increased sales to existing customers.
Pre-tax profits also doubled from £705k to £1.4m, driven by its investment in factory efficiencies to mitigate rising costs.
Tayto CEO Fergal McCann said the group was "pleased with the performance of the business, returning to 2018 levels".
""Significant investment in manufacturing facilities [has] helped compensate for the adverse inflationary impact experienced on raw materials, including potatoes, which have been severely impacted by weather over the past two seasons."
He said the group continued to see "high demand" for its products amid the pandemic, although there has been a significant impact on its channel mix with a severe reduction in out-of-home purchases.
"Despite the challenges that Covid-19 has brought, our crisps and snacks factories remain operational," he said.
"Our first priority throughout this pandemic is the health and wellbeing of all our employees. We have quickly adapted how we work in relation to the coronavirus situation and the input of our staff have been critical to this."
Tayto's overall revenues have been boosted by the incorporation of the bagged snacks brand Real Pork Crackling Co in November 2018 following a CMA investigation and vending machines supplier Drinkmaster in the same month.
The group made a statutory loss of £356k, down from £964k, after corporation tax payments of £1.8m including adjustment related to previous periods.