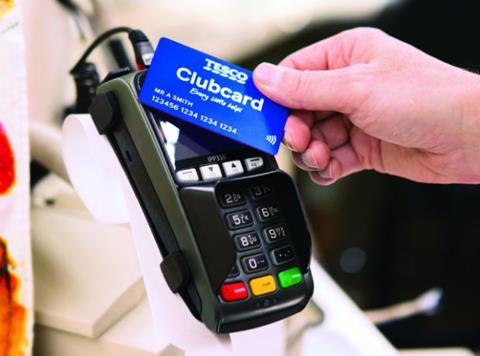 Sales at Tesco Clubcard operator Dunnhumby were boosted by international growth last year as it continued to diversify revenues away from its parent company.

Overall revenues for the year to 28 February 2019 were up 4.6% to £372.2m, with more than 56% now derived outside the UK. UK sales were up 0.9% in the period to £163.7m, while revenues from the rest of the world grew 6.6% to £208.5m.

In total, about 18% of its revenues derive from Tesco. Retailers made up 27.7% of its total revenues last year, vs 32.3% in the previous period.

Tesco pulled a planned £2bn sale of Dunnhumby in 2015 partly due to concerns relating to its reliance on Tesco agreements.

Tesco and Dunnhumby signed a new commercial services agreement in 2016, which was largely responsible for the data company falling to a £33m pre-tax loss in the year to 28 February 2017 as it paid more for Tesco data under the new terms.

Last year pre-tax profits fell by 20.6% back to £29.6m, which the accounts said reflected investment in implementing a programme of cloud software across its functions.

Capital expenditure rose from £15.7m to £24.8m, largely related to the ongoing project to shift its technology infrastructure to a third party cloud provider.
"The full migration to Cloud is a multi-year year project, which will ultimately deliver business efficiency and expansion opportunities," the company said in a statement.
It pointed to the "huge opportunity" afforded by the January 2020 signing of a partnership with global tech giant, which will see it move its customer insights products to Azure, Microsoft's cloud platform, giving retailers and suppliers instant and secure access to Dunnhumby's data science tools.
Its staffing costs also rose 15.6% to £149.2m as headcount grew from 1,835 to just under 2,000 people.