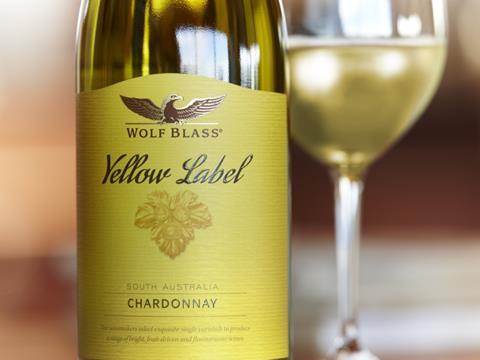 Troubled Australian wine company Treasury Wine Estates has seen profits tumble by 30% following a "challenging" year that saw it lose $100m.
Profits before tax fell 30.2% to $143.5m in the 12 months to 30 June, it reported this morning. After tax, this figure was -$100.9m, driven by "challenging trading conditions" in Australian and New Zealand and austerity measures in Asia.
Volume sales also fell 6.4% - around 2.1 million 9L cases - to 30 million 9L cases, it reported.
Although CEO Michael Clarke said he was pleased with earnings before interest, tax, SGARA and material items (EBITS) coming "within guidance range" at AU$184.6m, it reflected a 24.6% fall year-on-year on a constant currency basis.
In January, the company slashed its original guidance by $40m to $190m – $210m.
However, Clarke insisted the company was well positioned to pursue growth opportunities, and was "positioned for future success". The strategy to invest in consumer marketing was expected to drive "positive results in fiscal 2015 and beyond", he said, and investing in sale and marketing capabilities was an important step to ensuring that the 50% increase in consumer marketing investment next year was "optimised".
"Crucially, it will also facilitate a deeper understanding of our customers and underpin more collaborative and sustainable relationship across all other regions," he said.
Profit in Europe, Middle East and Africa (EMEA), was "broadly" in line with last year at $29.1m, TWE reported, but falling promotional activity in the UK had resulted in "slightly" lower volumes, down 1.3% to 6.6 million 9L cases, it said. But the company maintained its brands were outperforming the UK bottle wine market.
TWE's brand rose 11 percentage points by value and 14 percentage points by volume, it said, compared to an overall 4% decline in the UK bottled market, and Clarke said the company remained committed to executing strong brand-building programmes to support its wines and penetration of the fine wine channel.
Its campaign for Lindeman's had seen the brand gain 8% volume and value growth [Nielsen Scantrack 12 months to 21 June], it said, with the Wolf Blass partnership also delivering "continued" volume and value growth.
EBITS in Australia and New Zealand fell 31.5%, the company said, a "disappointing" result, with volumes down 9.4% overall despite strong value and volume growth of its brand's luxury portfolio, which accelerated in the second half of the year.
EBITS in America also fell, down 7%, but Clarke insisted the region represented a key growth platform for TWE, and its luxury category only lagged behind the market due to lack of supply. "The luxury category in the US is the fastest growing category and to date, our participation has been limited due to supply constraints," he said, adding that there was a "positive outlook for the region underpinned by favourable market fundamentals."
Asia EBITS also fell, down 12.3% to $47.4m, driven by government austerity measures in the region, but the company said its investment had underpinned "positive momentum" in South East Asia and there was strong volume growth in Hong Kong.