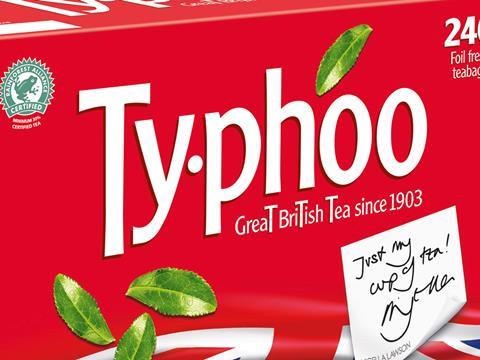 Tea maker Typhoo has slumped to a £20m annual loss after "one of the most challenging trading periods in recent history".

The tea supplier suffered from a sharp rise in the cost of key raw materials as the average market price of tea jumped to $2.97/kg, from $2.54/kg in 2017.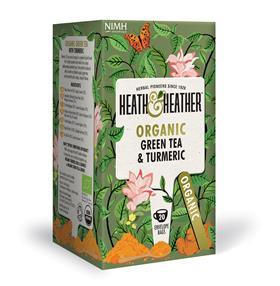 Additionally, Brexit-related uncertainty and adverse currency movements negatively affected Typhoo's bottom line, while its effort to shift more into private label also diluted margins.

Overall sales for the year to 31 March 2018 dipped 1.2% to £70.2m, but operating losses hit £17.2m from an operating profit of £3.7m in 2017. Total pre-tax losses were £20m compared with a pre-tax profit of £220k in the prior period.

Selling and marketing costs jumped from £7.7m to £10.2m as it rebranded its Heath & Heather range. It was also forced to take a £5m impairment on the value of three brands.

The board has begun to implement "significant" measures to improve operational performance, including re-assessing pricing strategies, recruiting and production efficiencies.
However, the company, writing on 2 April, conceded the 'challenging environment' would continue over the next 6-12 months until the "uncertainty around Brexit is resolved and the improvement measures begin to take effect".
In a statement to The Grocer Typhoo said: "Difficult trading conditions continued throughout 2018. However, we are seeing traction with the Typhoo brand which relaunched with a new modernised packaging design from December 2018, reflecting our trusted heritage and shoppers' nostalgic love for the brand.
"We are also excited with the prospects of our organic Heath & Heather tea brand, which has gained listings in Tesco, Morrison's, Waitrose and Ocado. Overall, we are confident that steps implemented during the latter part of the year and ongoing into 2019, coupled with an improving raw material market, will see the business return to profitability in 2019."
The accounts also reveal Typhoo breached its loan covenants in relation to its debt levels, but have received "verbal assurances" from its lender Axis Bank it will not recall its loan facilities and existing shareholder have pledged ongoing support.
The accounts stated: "The continued support of the shareholders and future investment planned… further strengthens the board's belief that the return to profitability is in the near term."