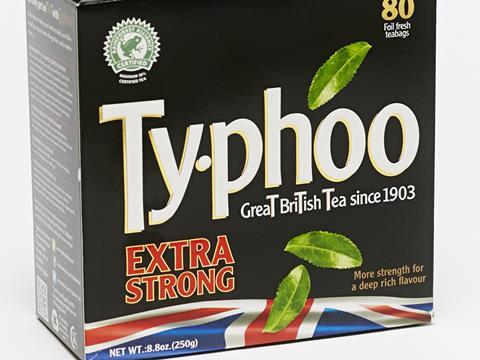 Typhoo Tea has increased sales and underlying profits thanks to a steady growth of the flagship brand, new product development and continued focus on lowering costs.
CEO Somnath Saha said in the latest accounts the group had experienced strong and stable growth in the past few years, despite the increasingly challenging retail market and pricing volatility in the fmcg sector.
Revenues for the year ended 31 March 2015 rose 16% to £81.8m – with gross sales leaping 10% year on year from £79m to £87m. EBITDA nudged up by 1.2% to £6.5bn, but operating profits slipped 3% to £5m as selling, distribution, marketing and administration costs increased.
Saha attributed the success in 2014-15 to steady growth of the Typhoo brand, which is one of the UK's fastest-growing mainstream tea brands (see The Grocer's Top Products report on hot beverages), progress at the private label business, improvement in the quality of the products, cost reductions from an improved supply chain operation and the launch of Typhoo Extra Strong.
Plans to continue the top-line growth in 2015-16 include a further improvement of the manufacturing operations, a TV ad campaign to support the brand strategy and more NPD.