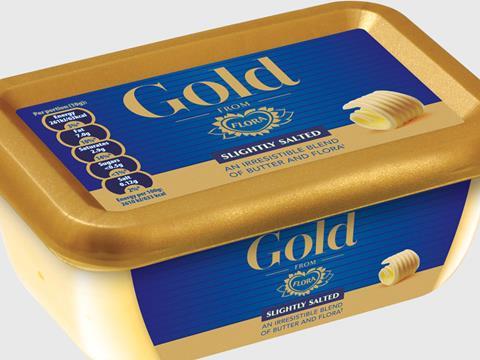 Consumer goods giant Unilever has posted lower than expected full-year sales as growth remained mixed in emerging markets and Europe.
The group's revenue for 2014 declined 2.7% to €48.4bn (£37.05bn), including a negative currency impact of -4.6%. However, excluding the impact of acquisitions and the unfavourable exchange rates, underlying sales grew by 2.9%, which was below analysts' expectations.
Pre-tax profit at Unilever, which owns a huge variety of brands such as Ben & Jerry's, PG Tips and Flora, were also up from €7.11bn in 2013 to €7.65bn despite top line growth slowing.
Chief executive Paul Polman said he could not see market conditions significantly improving in 2015 with this year's performance expected to be similar to 2014.
"Despite a challenging year for our industry with significant economic headwinds and weak markets we have delivered another year of competitive underlying sales growth and margin expansion," he added. "This consistency, now established over the last six years, has been achieved during a period of high volatility as we have built a more resilient company.
"We have increasingly focussed on our core business and have sharpened the strategy across each of our four categories. In today's low growth environment we are driving efficiency and simplification initiatives to make the organisation more agile and more capable of responding to the unexpected."
Unilever's food division was hit during the year as spreads declined as a result of lower consumer demand for margarine in Europe and North America. In the fourth quarter, Unilever announced its intention to set up a separate business unit for the European and North American spreads business which will be fully operational by the middle of the year.
Europe remained challenging for the group in 2014 with high competitive intensity in many countries and continued price deflation. Unilever said this led to a decline in prices which was broad-based across countries and categories. "Laundry grew well ahead of our market with strong volume growth, but spreads weighed on our overall performance," it added.
Analysts at Bernstein called the results "mixed", but added: "Unilever's stock had a good 2014 and has started well in 2015 (helped by the Swiss Franc fallout as some investors have moved out of Nestlé) but we believe that beating EPS expectations is a nice positive, despite the weaker sales. We continue to believe in Unilever's ability to deliver healthy and stable operating performance in 2015 and beyond."
Shares in the company slipped by more just more than 2% in the early trading to 2,674.50p.