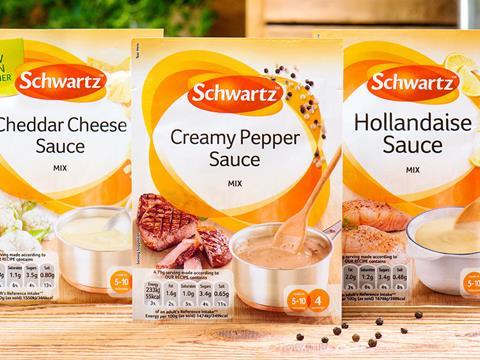 New York Stock Exchange-listed spice and flavours giant McCormick has reported "a great start" to 2018, with net Q1 sales up 19.2% from $1.04bn (£739m) to $1.24bn (£876m).

Adjusted net income climbed 38.8% from $96m to $133.2m in the three months to 28 February at the company, which also owns the Schwartz brand.

Chairman, president and CEO Lawrence Kurzius said: "McCormick's first quarter results were a great start to fiscal year 2018 as we continue to build on the momentum of our milestone year in 2017.

"The company delivered double-digit sales, adjusted operating income and adjusted earnings per share growth as well as significant operating margin expansion.

"Both our consumer and flavour solutions segments contributed to our constant currency sales growth of 15%. Our consumer segment grew across each region led by incremental sales from the acquisition of RB Foods in addition to strong growth in our Asia/Pacific region, led by China."

Similarly, its flavour solutions business grew across each region through incremental sales from acquisitions, increased sales of its flavours and branded foodservice in the Americas as well as greater demand from quick service restaurants in Europe, Middle East and Africa and Asia/Pacific regions.

"We are confident in our continuing momentum for growth in 2018 to deliver strong financial results and build value for our shareholders," said Kurzius.