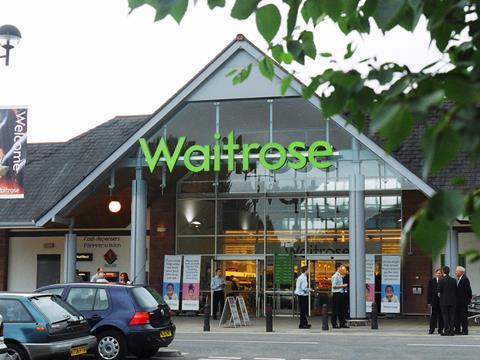 Waitrose has announced a 0.2% decrease in annual like-for-like sales as it warned of "significant one-off costs" and trading pressures ahead.
The supermarket division of John Lewis recorded a 2.7% increase in total sales in the 52 weeks to 28 January, bolstered by the opening of five supermarkets and five convenience stores over the past year. It also posted a 9% increase in profit before exceptional items, which was largely due to a £65m fall in pension accounting charges across the partnership and lower staff bonuses of 6%.
Waitrose's sales for the first five weeks of the year were also down 1.4%, which it said was down to a later Mother's Day and Easter, and MD Rob Collins said current sales were much more positive.
The retailer hailed last year's launch of its premium range Waitrose 1 as a success, with a sales uplift of 17.5%, and a 14.9% increase in export sales following deals with international retail sites.
But John Lewis warned of a tough year ahead due to the exchange rate, as the change in sales prices is "likely to be significantly slower" than the rate of costs.
It also highlighted "significant one-off costs of change" over the coming year as it invests in its strategy, including the regneration of its existing Waitrose branches to include larger bakery offerings and sushi bars.
The outcome of its trial stores in Barbican and Twyford with in-store kitchens could also influence its future strategy, Waitrose said.