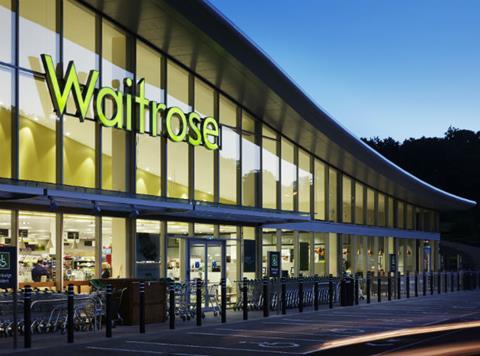 Waitrose profits plunged by more than 17% in the first half of the year as it battled the effects of Brexit and poured cash into its store renovation programme.

Investment in improving its store portfolio - either giving stores full makeovers or making small changes to elements such as lighting and service counters - drove down margins in the half-year ended 29 July 2017.

The business also felt the impact of a post-Brexit hit to consumer confidence and weakened sterling, as it attempted to absorb currency-related price rises. Despite costs increasing, Waitrose has lowered prices across 25% of its essential range to give customers "even better value for money on their everyday essentials".

Revenues at Waitrose rose 2.2% in the half to £3.1bn, with like-for-like growth of 0.7%.

Owner John Lewis Partnership also increased sales 2.2% to £4.8bn, with John Lewis contributing £1.6bn, a jump of 2.4%. Profits at the group fell 53.3% to £26.6m.

John Lewis chairman Charlie Mayfield admitted Brexit had hit the entire business, and called for a "serious parliamentary debate" on Britain's strategy for leaving the European Union.

"It's clear we are leaving the European Union but what is less clear is how we are going to leave the European Union," Mayfield said.

"Unless the core principles are thrashed out, there is a greater chance of it being disorderly."

Mayfield forecast the uncertainty caused by Brexit would continue to undermine consumer confidence for the second half of the year.

"We think we will have a successful second half but we're not expecting any favours from the market," he said.