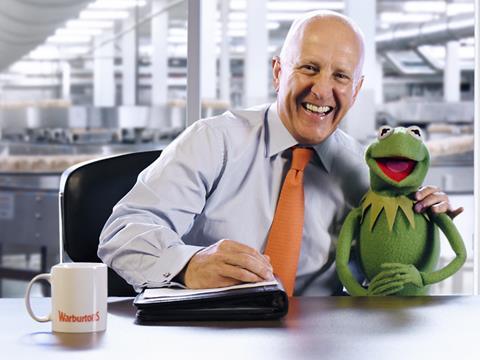 Warburtons saw annual sales slide by 4.6% last year amid tumbling sales for wrapped bakery goods, but profits edged upwards as it kept tight control on costs.

Overall sales dropped from £551.5m in 2015 to £526.3m in the year to 24 September 2016.

Warburtons called the sales performance a "satisfactory result in the increasingly competitive wrapped bakery market".

It added that trading conditions had "remained difficult" as the decline in the wider bakery market continued throughout the period.

However, operating profits rose by 2.3% to £35.5m and pre-tax profits were up to £34.6m from £33m largely due to an increased focus on cost control.

Jonathan Warburton, chairman of Warburtons said: "As the number one bakery brand in Britain, we are committed to growing our share of the bakery market by developing new products alongside our current leading lines. Continued investment ensures we are focused on meeting the needs of changing consumer trends.

"This focus, along with our family ownership structure, means we are uniquely positioned to invest for the long term and ensures that we can always produce the best quality products on the market."

During the year Warburtons successfully launched a new Giant Crumpets range, supported by a marketing campaign, and the group said other recently introduced products have continued to grow and mitigated the general market decline in wrapped bread.

Total wages fell 1.2% to £181m as average annual headcount dropped from 4,588 to 4,522 during the period.