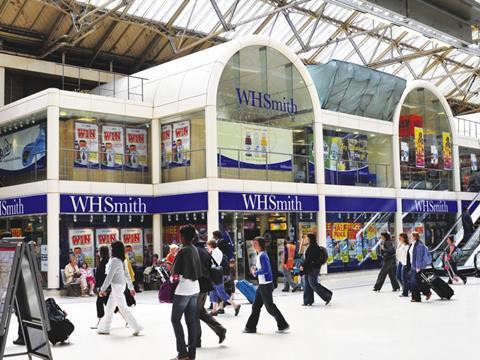 WH Smith has reported that its gross margin continues to grow, despite a 2% fall in like-for-like sales in the 20 weeks to 17 January.
Updating the market before its annual general meeting this morning, the retail chain said group sales were down 1% during the period as its high street sales continued to fall.
Total high street sales were 5% down (also 5% down on a like-for-like basis), though WH Smith said this performance was "in line with plan" as it slims down its high street operations through a cost efficiency programme.
Conversely, sales in its travel outlets were up 7% (with like-for-like sales up 2%), with particular improvement seen in large airports. WH Smith said travel gross margin continues to grow "driven by category mix management" and that it will continue to invest in opening new travel outlets in the UK and internationally.
Stephen Clarke, group chief executive said: "Travel continues to benefit from the ongoing improvement in passenger numbers and the impact of our latest initiatives. In High Street, our strategy to create value through gross margin improvements and cost efficiencies continues to deliver profitable growth."
"Looking forward, we remain focused on profitable growth, cash generation and investment in new opportunities and are confident of making further progress."
Julie Palmer, Partner and Begbies Traynor, commented: "In spite of falling sales across the Group, WH Smith has proved yet again that it is one of the UK's savviest retail stars, with another period of profitable growth thanks to a strong performance across its Travel network in airports and train stations, combined with the benefits of Stephen Clarke's severe, but necessary, cost efficiency programme.
"But with the Group's cost cutting exercise likely to be reaching saturation across its high street outlets, it may only be a matter of time before the gross margin gains seen over the last five years start to slow, which will impact profit performance."
WH Smith share slipped 2.3% in early trading to 1,315p. The shares are almost 30% up since January 2014.