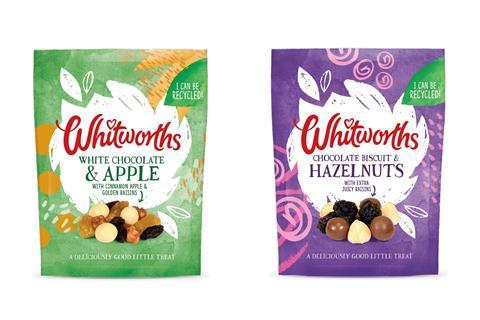 Dried fruit supplier Whitworths has reported a surge in sales during the coronavirus outbreak as customers flocked to its health-focused products and indulged in home baking.
The ingredients and healthy snacking supplier has seen sales jump 10% during the coronavirus period due to a significant spike in demand through UK supermarkets in the first half of 2020.
Its beans, pulses and cereals saw strong demand in March and April before levelling off, while its dried fruit, nuts and seeds saw strong sales in the subsequent few weeks as home baking increased during the lockdown period.
Both categories remain up year on year.
"Overall trading has been good for Whitworths during Covid and our category as a whole," said Commercial director Phil Gowland. "Although much of the initial uplift has reduced, we are still seeing strong year-on-year growth as a category."
"The recent penetration, combined with the impending recession are likely to benefit dried fruit, nuts and seeds throughout next year too."
The coronavirus has provided a sales lift to the company after sales edged back to £117.4m in the year to 29 December from £117.8m.
Operating losses were cut from £1.5m in the first year following Anatolia's May 2017 acquisition as the company continued to refocus its cost base and trim headcount from 362 to 350.
It made an operating loss of £1.1m as it continues turnaround efforts under the ownership of Turkish fruit giant Anatolia.