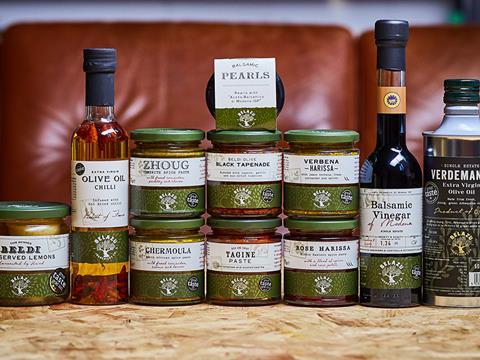 William Jackson Food Group made a £31.8m pre-tax loss last year after taking an £11m impairment on its premium ingredient brand Belazu.
The Covid-induced plunge in foodservice sales saw the group revise financial forecasts for Belazu, which it bought in 2018, and write down its value by £11.3m.
Belazu, known for its premium balsamic vinegar and olive oil, saw sales fall almost 30% to £24.8m in the year to 24 April 2021. That resulted in a pre-tax loss of £1.3m, down from a £1.6m profit.
The blow to William Jackson's total ingredients and foodservice sales, which slumped 47% amid the "unprecedented and challenging" conditions of the pandemic, was softened by a 72% jump in its Abel & Cole DTC business and higher Belazu retail sales.
Overall, the food group's sales fell 11.1% from £251.5m to £226.3m.
Cost control and the government's job retention scheme enabled it to improve EBITDA before exceptional items from £0.2m to £1.5m.
However, pre-tax losses rose from £18.4m to £31.8m due to Covid costs and the Belazu writedown.
The accounts state that the group entered into its current financial year "in a strong position" having simplified its business with the sale of The Food Doctor brand and closed its pub and accommodation business, while conserving cash through the crisis.
It said it had seen sales return to pre-Covid levels since the reopening of the leisure and hospitality sector and its bakery supply contract with Co-op coming online.
Chairman Nicholas Oughtred commented: "Understandably, with restaurants closed for much for the year and food-to-go suffering as a result of people staying at home, we haven't made a profit this year, despite an absolutely sterling effort from our Abel & Cole colleagues.
"Despite the pandemic, we have been very focused on emerging as a strong business with a clear plan to set our group up for the future based on the principles of great food, food for generations and food for a better world."