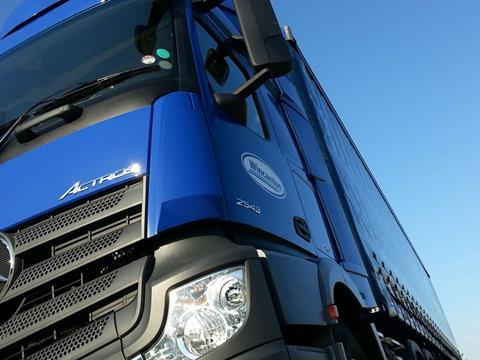 Wincanton's revenue has soared by 5% to £1.2bn in a six year high, buoyed by a strong performance in the retail and consumer sector.

For the year ending 31 March 2018, the retail and consumer division increased its YOY revenue by 6.5% to £691.7m, while underlying operating profits rose by 15.1% to £29.7m.

This was helped by a 22% growth in revenue to £384.2m across its general merchandise portfolio, which includes home and DIY contracts.

Over the course of the financial year, Wincanton signed a four-year deal with Ikea to set up and operate two new distribution centres and expanded the partnership to offer two-man delivery services in the south-east for the next three years.

It also signed a five-year contract with Wilko to manage all its UK transport operations and renewed contracts with Argos and KraftHeinz.

This helped to offset the fall in revenue for both the grocery retail and the industry and transport divisions.

Retail grocery revenue fell by 13.5% to £197.8m following the loss of the Tesco contract last year, while underlying profits for its industrial and transport arm fell by 11.8% to £23.2m.

"During the year we have successfully grown our business as we have driven our key focus markets of retail eFulfilment and the construction sector. We have also taken action to reposition the cost base and capacity in some of our transport operations and support functions to address the trading challenges we faced within industrial and transport in the year and to ensure our business is competitively positioned going forward," said Wincanton CEO Adrian Colman.

"The robust underlying earnings per share growth of over 11% highlights the benefit of our well diversified operations and customer portfolio and our ability to deliver predictable results and returns for all stakeholders. This platform provides the capacity for future investment to deliver our organic growth strategy and we look forward to making further strategic and operational progress in the coming year."

These results emerge after Wincanton smashed volume records in the lead up to Christmas last year. One of Wincanton's largest warehouses in the north-east facilitated more than 3,000 grocery deliveries in a single week.

In January, Wincanton also added several new cloud based services to boost its eFulfilment platform, allowing customers to see returns, access carrier management and direct shipment from suppliers to consumers.