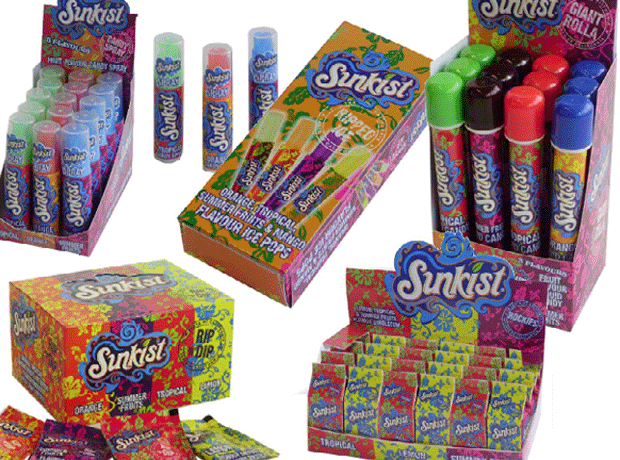 Vimto has licensed two suppliers to produce Sunkist-branded confectionery following the success of branded freeze pops.

This week, Tangerine Confectionery launched Sunkist bon bons and mini chew bars and later this month, Rose Marketing is rolling out a range of four sherbet dips called Rip N Dip, as well as Sunkist Shards bubblegum pieces in milk carton-shaped packs.

Rose also plans to add a Sunkist candy spray and Sunkist Giant Candy Rolla to its portfolio later this year following strong sales of the Sunkist Ripped Ice freeze pops it launched in April.

Vimto owner Nichols, which distributes Sunkist in the UK, said the lines were "totally on brand".