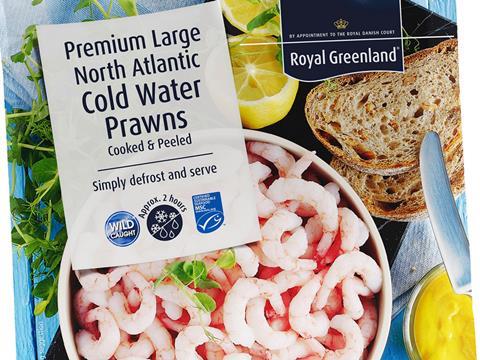 Seafood producer Royal Greenland has secured its first branded listing with Waitrose in three years.

The company's MSC-certified frozen coldwater prawns will be rolled out nationwide from 12 October. The listing would enable Royal Greenland, a big foodservice and own-label supplier, to bring the "premium-quality shellfish" served in restaurants to consumers at home, it said.

"Increasing consumer interest in the provenance of seafood, and concern with sustainability, is influencing purchasing decisions," said UK MD Randall Jennings.

The business recently added new own-label supermarket products to its portfolio.