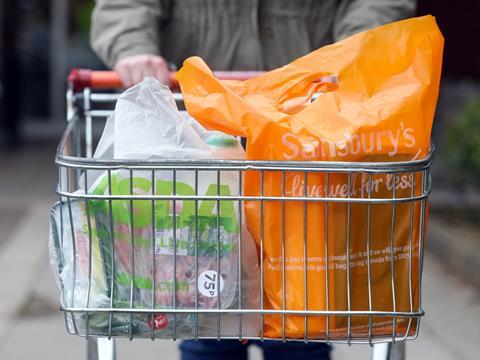 Aldi has urged the Competition & Markets Authority to throw out the Sainsbury's-Asda merger, claiming the rise of the discounters has been used to mask the threat of a duopoly that would destroy competition in UK grocery.

The discounter claimed it and Lidl should have remained excluded from the watchdog's inquiry because they are not in the same league as the big four.

Last month the CMA said it would include the "growing level and impact" of the discounters in the reckoning.

"The proposed merger would create a duopoly with Tesco that would control almost 60% of the market," said Aldi UK CEO Giles Hurley, in its submission to the probe.

"It's crucial for the CMA to recognise the extent to which the 'big four' supermarkets continue to dominate the UK grocery sector, with Tesco and the new Sainsbury's/Asda entity together controlling at least 59.3% of the UK grocery market and generating annual sales in excess of £100bn."

The Aldi boss claimed with its 7.6% share of the grocery market, the CMA should have excluded Aldi, as well as rival Lidl, from its probe, as it did for the purposes of its Phase 1 investigation.
"Limited range discounters such as Aldi occupy a different space and should certainly not be given equal weight in the CMA's analysis," said Hurley.

In its response, Morrisons also said the competition posed by Aldi and Lidl was a red herring.

"The market structure at a national level has remained similar since 2008 with four large retailers that have actually increased market share," it said.

"Moreover, despite the recent growth of Aldi and Lidl, the presence of limited assortment discounters in the UK groceries market is not new and nor is their business model, and most consumers continue to rely on large grocery stores."

Both Morrisons and Waitrose also urged the CMA to consider blocking the merger based on the huge online groceries share that would be held by the companies, alongside Tesco.

The CMA said last month its inquiry would include scrutiny of the potential for online competition being hit.

Waitrose said the merger, if allowed, would lead to "a fundamental shift in the dynamics of retail competition" which could lead to some small suppliers going out of business.

The FDF claimed Asda and Sainsbury's were operating a "climate of fear" that meant the CMA would never get to the bottom of competition concerns because suppliers were too scared to speak out.

"Multinationals and small businesses alike have told us that they would not respond directly to the CMA in the same way they would not provide direct feedback to the Groceries Code Adjudicator," it said.