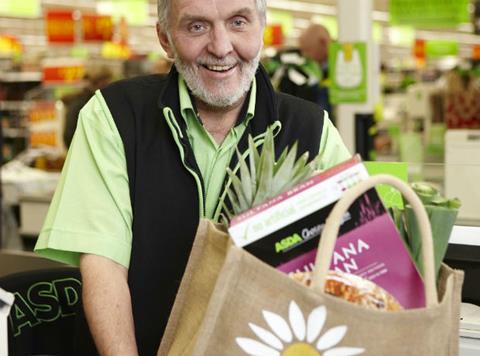 Union bosses have warned Asda it faces a £100m wage claim from staff if its merger with Sainsbury's goes ahead.

The GMB has said discussions have been held with the retailer to call for parity of pay, with a new wage structure due to come in at Sainsbury's in September, meaning its staff will be on a higher rate than those at Asda.

Asda currently pays its shop floor staff £8.67 an hour.
Asda introduced new "flexible" contracts in October, which left 95% of employees better off, and received backing from the GMB. However, there would still be a disparity with Sainsbury's, which is due to hike pay for its staff in September.

Sainsbury's currently has one of the lowest rates among the supermarkets, but this is set to change. In March, the retailer announced it would take its basic pay up to £9.20 from September, which will make it the highest-paying supermarket on The Grocer's list, with London rates to increase to £9.80 per hour at the same time.

Although Asda staff have the ability to earn small bonuses, unlike Sainsbury's, they have fewer holidays (28 days compared with 30) and the union argues that its pension arrangements are worse, with up to 7.5% pension contributions at Sainsbury's compared with up to 3% at Asda.
The Mail on Sunday claimed the dispute could leave Asda facing a pay claim from its staff of as much as £100m, with staff also receiving lower pension contributions than their Sainsbury's counterparts and fewer holidays.

GMB national officer Gary Carter said: "Asda staff are well aware that Sainsbury's employees are earning more, whether that is under the existing contracts or the new flexible contracts. They will be looking for the company to adopt best practice and for wages to increase. This is very affordable. Both of these businesses are very profitable. If you want thriving local economies and good communities, you need to pay decent wages."
An Asda spokesman said: 'In the event of the proposed merger, Asda and Sainsbury's contracts will remain separate and distinct, just as the businesses will. We will always have any discussions about our colleagues' pay with them first.'