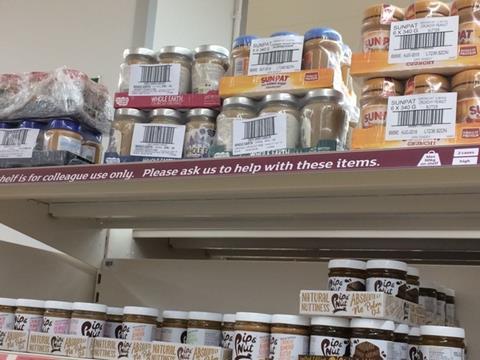 Sainsbury's has begun stocking products on the top of its aisles in a move that has attracted criticism for its "messy" and "cash & carry" look.

Following a "successful trial" in selected stores, the supermarket will now keep stock on the top shelf across all of its branches.

Sainsbury's declined to comment on whether the decision was related to its move away from night-time stock replenishment, as it seeks to limit the number of people on night shifts. Instead, the majority of stock is replenished during the day.

The supermarket said using top shelves provided better availability and drove "operational efficiencies in store".

But customers used Twitter to complain about the new arrangements.

"Are Sainsbury's stores being turned into third rate cash and carry?" asked one. "If you want to start looking like Lidl at least match their prices!" another added.
Founder of retail agency Visual Thinking Karl McKeever said shoppers "hated high overstock shelves". Planet Retail analyst Natalie Berg also said the shelves looked "messy" but argued the arrangement could help Sainsbury's fulfil its one-hour delivery ambitions, following the wider rollout of its Chop Chop service this week.

However, the shelves will help minimise the number of cages on the shop floor as stock is replenished during the day. Earlier this month, one customer complained on Twitter that aisles were "full of cages being unloaded" and another said the stacking of shelves during the day made it difficult to shop.

In March, Sainsbury's announced cuts to night shifts in 140 supermarkets, resulting in about 4,000 workers moving to early morning or evening shifts without premium pay.