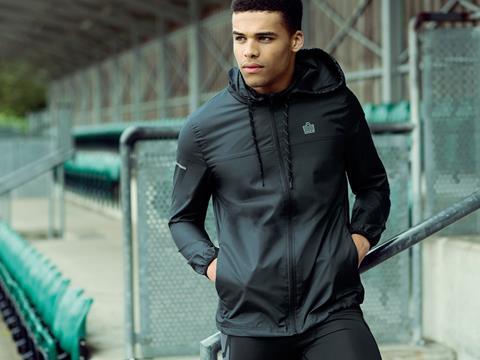 Sainsbury's has broadened its menswear portfolio with the launch of a branded sports range.

The Admiral Performance collection, which includes 18 items priced between £10 and £30, is now available in 170 Sainsbury's stores. The range of vests, shirts, jogger bottoms and other active wear items is also available online and for collection in 700 stores.

The launch marks an extension of its 36-strong range of Admiral menswear, which first became available in Sainsbury's last July.

Sainsbury's said stocking the Admiral brand had been a "turning point" for its men's clothing range. "It attracted men to have a look at what we offer, and they liked what they saw," said John Carolan, head of menswear and childrenswear buying.

"We also saw a 'halo' effect on the rest of our range, with Tu menswear increasing in market share," he added.

Sainsbury's has registered strong growth in clothing sales over the past three years. Sales increased by 8.5% in 2015-16, having hit a high of 11.9% growth the year before. In its latest annual report, the supermarket said it saw further opportunities for growth in clothing.

Sainsbury's said shopping for clothes in supermarkets had become "firmly established" in the UK. According to the supermarket, it now sells more clothing than John Lewis, H&M, New Look and Debenhams.