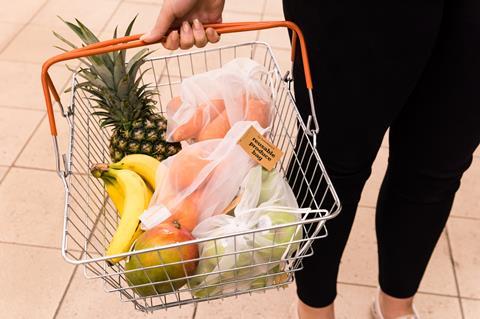 Sainsbury's is to offer £2 weekly top-ups for customers on the government's NHS Healthy Start scheme in a bid to support families on the breadline.
The retailer will be bringing back its initiative to top up the government-funded scheme designed to help pregnant women, babies and young children under four from low-income households have access to healthy food.
Customers using the Healthy Start card at checkout will automatically receive a printed coupon to use towards fresh, frozen, and tinned fruit & vegetables during their next shop.
Starting on Wednesday (12 October), Sainsbury's will be providing the coupons every week over the next six months until Tuesday, 11 April 2023.
The supermarket first introduced the £2 top-up coupon in 2021 to help families during February half term to help families struggling during the school break. It was then brought back in winter to provide extra support during the Christmas period.
"We know that times are tough for millions of families across the country, and that the rising cost of living is causing uncertainty for many of our customers, so today we've announced that we'll be topping up the government-funded NHS Healthy Start scheme by £2 for the third time," said Ruth Cranston, Sainsbury's director of corporate responsibility & sustainability.
"As part of our brand promise Helping Everyone Eat Better, we believe that everyone deserves to eat well, and the cost of healthy food shouldn't be a barrier to this. We hope this additional support will ensure that good, quality food is accessible for everyone."
Sainsbury's said that the additional £2 coupon was found to have a "significant change" on customer eating habits, with data showing that shoppers redeeming an NHS Healthy Start scheme top-up coupon bought 13 more portions of fruit & veg per basket compared with those that didn't.
But anti-poverty campaigners have claimed that, since the government transitioned the Healthy Start vouchers from a paper-based system to a digital one, many families have been left out of the scheme.
Earlier this year, The Grocer reported that the Marcus Rashford-supported programme had struggled with several IT issues, leaving some families unable to use their Healthy Start cards entirely.