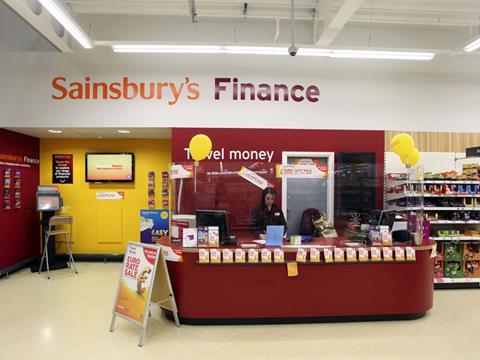 Sainsbury's Bank has secured a new five-year contract with Travelex to grow its presence in the travel money market.
Sainsbury's wants to increase the number of bureau de change in its supermarkets. It opened its 150th, in Brentwood, Essex this week and will open a further 28 by the end of the year.
It will also trial cash machines that dispense foreign currency. The first will be installed in Sainsbury's Tottenham Court Road store later this month.
About 500 Travelex staff will transfer across to Sainsbury's Bank as part of the new contract.
"Travel Money is a key part of our growth strategy and we're delighted to be able to offer the convenience of competitively priced travel money in our supermarkets," said Sainsbury's Bank CEO Peter Griffiths.
"Our unique Nectar offering, that rewards the Sainsbury's customer, has seen around 85% of our travel money customers receive a special rate as well as Nectar points. Our new contract with Travelex will enable us to further enhance our offer for the Sainsbury's customer and we're delighted to be welcoming our 500 new bureau colleagues to the Bank."
Sainsbury's Bank has dispensed more than £1bn in foreign currency since 2007 and has served more than five million customers.
Steve O'Donovan, partner & business development director for Travelex, added: "Over the past seven years we have worked closely with Sainsbury's Bank to provide competitive foreign exchange solutions to meet their customer needs. I'm delighted that we are renewing this partnership and will continue to provide our expertise and innovation to help drive growth for the Bank."