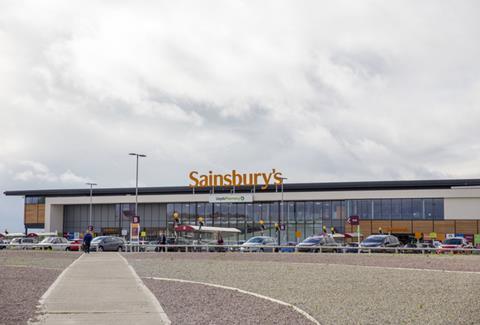 Sainsbury's has launched a £5m fund for more than 1,150 charity partners to help fight food poverty as England's month-long lockdown approaches.
The supermarket has ramped up its Brighten a Million Christmases initiative this year, with £4m being donated to its charity partners and the remaining £1m put aside for stores to contribute to local charities.
It is also asking customers to donate food and other essential products, as well as money in store and online, as part of the scheme, and will match every donation. In-store shoppers will be able to contribute at the tills by rounding up their bill or by adding £1, £2, £5 or £10 their basket on self-service checkouts, while online customers can donate by adding £1, £2, £5 or £10 to their order from 1 to 14 December.
It hopes to raise around £8m for the cause.
Sainsbury's said it would work closely with its charity networks to ensure the funds raised reach them for the festive period.
The two-week fundraiser builds on the retailer's programme with food redistribution charity FareShare, through which it has already raised over £3m.
It also comes alongside the supermarket paying its shop floor staff a 10% bonus "in time for Christmas" as a thank you for their additional work through the coronavirus pandemic. It will be worth 10% of four weeks' worth of employees' pay. This follows another 10% bonus permanent and temporary employees received in March and April this year.
"This year has presented unexpected challenges for many of our colleagues and customers and we are committed to doing everything we can to help feed the nation and make sure that no family goes hungry over the festive season," said Sainsbury's CEO Simon Roberts. "We are proud to work with our food donation partners all year round to provide vital support to the communities we serve, but they need our help now more than ever."
"This is also a challenging time for our colleagues who are serving our customers day in, day out on the front line," Roberts added. "In recognition of all of the fantastic work those frontline colleagues and managers have done and continue to do, they will be awarded a thank you payment in time for Christmas. I hope it goes some way to showing our gratitude for all of their hard work and commitment."