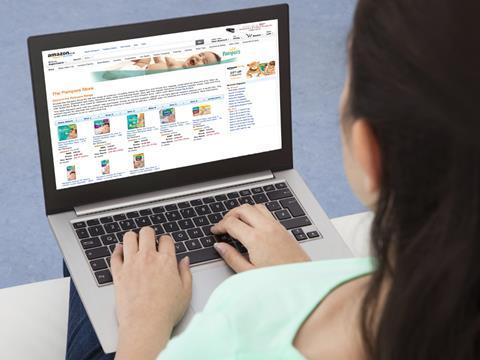 Accurate and timely deliveries of online orders is one of the largest drivers of customer satisfaction. But, as shoppers' expectations and the range of delivery options on offer increases, some businesses are struggling to deliver.
Shoppers expect their chosen combination of items consolidated in one delivery, delivered at a time that suits them. A recent Planet Retail report revealed 50% of UK consumers expect same or next-day delivery for online orders. Additionally, consumers expect delivery options including home delivery, click & collect or delivery to a set location. With the introduction of 'connected cars', some retailers are trialling technology where consumers will be able to have their weekly shop delivered to their car boots.
Grocers want to offer every available service, in the quickest time, at the lowest price for the consumer. However, 'over-promising' without the in-depth knowledge that enables the guaranteed delivery of goods at a set time to a set location can negatively affect profits, supply chain, customers and reputation. There are many examples where late or inaccurate deliveries of online orders have driven customer backlash against retailers on social media, especially on key dates such as Mother's Day.
"50% of UK consumers expect same or next-day delivery"
Online orders provide grocers with the opportunity to offer their extended range to all customers, avoiding wasted stock or endless in-store reductions. However, this means grocers must have a line of sight into where each product is sourced from, whether it is in a store, in transit or with a third party, as well as the route of each product to the customer.
Many grocers have 'real time' visibility of their stock, so that customers are able to see when ordering online whether each of their chosen items is available. They then promise a delivery option and timing based on this availability, which is often miscalculated because it did not take into account the delivery journey.
To offer a range of accurate delivery solutions, grocers must have 'real time' knowledge about the product's journey to the customer's preferred location. This includes information on specific details such as the exact size and weight of each item; the transportation requirements of each product; scheduled transport and the available storage capacity of each vehicle; as well as possible collation locations and the required resources at each point to consolidate the products in the basket.
With this visibility, grocers will no longer need multiple deliveries to a final location to consolidate a basket of different products. Understanding all the possible routes and resources for each product will reveal locations for collation that will cut stock holding and lead times.
To have oversight of each of the necessary elements throughout the delivery route is a huge data collection task, which requires a digitally-led transformation of all of the processes and resources behind online orders. Grocers who are able to deliver on their promises have the opportunity to reap benefits in terms of reducing costs through better stock management, decreasing mark-downs and waste, and cutting customer service costs with fewer complaints from shoppers.

Simon Evetts is MD at professional services firm Alvarez & Marsal