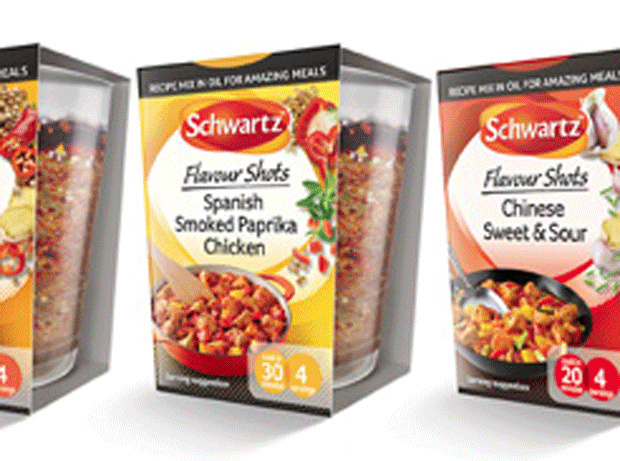 Herbs and seasonings specialist Schwartz is hoping to add value to the heavily promoted packet herbs and spices sector with a premium 'shots-style' range.

Rolling out next week, Flavour Shots come in five blends of herbs, spices and seasonings in sunflower oil (rsp: £1.39/52g four-person serving).

The initial line-up comprises Thai red curry, Indian mild masala curry, Mexican fajitas, Chinese sweet & sour and Spanish smoked paprika chicken - five of the most popular flavours in the wet sauces category, said UK marketing director Paola Bassi.

British flavourings, such as bolognese and cottage pie, will be added to the range next year.