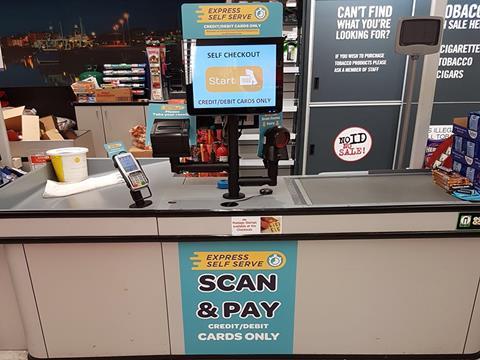 Northern Irish Spar wholesaler Henderson Group is speeding up the rollout of its bolt-on bespoke self-service checkout technology.

Having first tested the kit at Eurospar Ashbury in Bangor, County Down in April, Kristine Moore, retail technology channel manager at Henderson Technology, said 18 lanes were in operation at the end of last week and a total of 40 lanes would be installed by the end of this year.

The group was also taking orders for the first quarter of 2019, she said.

The technology is available to all users of its EDGEPoS electronic point of sale software, which is currently used by 400 Spar stores in Northern Ireland and over 100 non-group retailers across the rest of the UK and Australia.
Moore said the self-checkout systems were being installed this year at three stores affiliated to fellow Spar wholesaler AF Blakemore.

Henderson Technology is also interested in talking to Booker independents via its "Booker Wholesale Link", she added.

"That's the market we are looking at for next year outside of the Spars in the UK," said Moore.

"But we are open to talk to anybody about EDGEPoS and self-checkout."