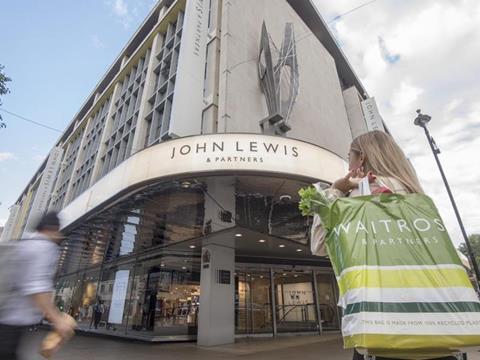 The John Lewis Partnership is to roll out a combined customer loyalty card across its Waitrose and John Lewis brands, as part of a wider push to bring the two parts of the business together.
It follows a pilot in which 60,000 MyWaitrose and My John Lewis loyalty cardholders received a combined card with benefits across the two retailers in September 2018.
There are currently seven million MyWaitrose cardholders and 2.6 million My John Lewis members.
Half the 60,000 people sent the combined card had used it by February 2019.
"Joint loyalty and joining the brands in a physical, digital and strategic way forms a very big part of our strategy going forward," said Waitrose executive director James Bailey.
He told The Grocer: "We've got two much-loved brands with very loyal customers that don't, at the moment, take advantage of what they've got collectively. Loyalty in several different formats at a joined-up level is important."
No launch date has been confirmed for the rollout, but Bailey said it would "hopefully come soon".
Current benefits for My John Lewis cardholders are early access to clearance sales and complimentary cakes at in-store cafés. MyWaitrose members get the supermarket's Health and Food magazines and 10% off its cookery school.
Until recently, MyWaitrose membership also came with complimentary hot drinks at Waitrose cafés, but the offer has been on hold since the pandemic hit and is now "under review".
The news came as JLP published its half-year results yesterday (17 September), revealing a pre-tax loss of £635m amid restructuring costs and heavy writedowns of its John Lewis store estate. The Partnership made an underlying loss of £55m, up 5.8% from £52m last year.
Total sales across the group were up 1.1% to £5.6bn, driven by 7.6% sales growth at Waitrose to £3.7bn and like-for-like sales growth at the supermarket of 9.6%. John Lewis sales, meanwhile, were down 9.7% to £1.9bn.
Chairman Sharon White confirmed the group would not pay its staff an annual bonus next March, for the first time since 1953.