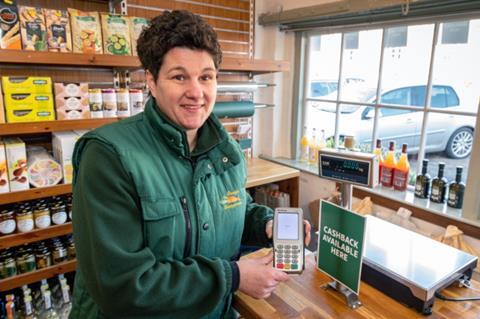 Banking groups Lloyds and Visa are embarking on a scheme to pay retailers a fee in exchange for processing cashback in areas where people may struggle to access cash.

Currently retailers do not receive a fee when providing cashback to their customers. A Lloyds spokesman said the new fee would be in line with current ATM transaction fees of 20-25p, payable to retailers.

The spokesman said it would help ensure nobody was excluded from the financial system and "give customers more reasons to visit local shops at a time of unprecedented challenges for British high streets".

"A pilot will be launching this spring, in partnership with Visa, which aims to address the availability of cashback in local shops, especially in those areas which are currently under-served by free-to-use ATMs," said a spokesman for Lloyds. "Retailers will be paid a premium for every cashback transaction they process - the final premium amount is yet to be confirmed."

The initiative follows a decline in the number of cash machines in operation particularly in rural areas. Which? reported that in the second half of 2018 almost 3,000 cash machines disappeared from the high street, making access to cash a growing problem.
"The unlocked potential of cashback is obvious, as there are literally tens of thousands of local shops up and down our high streets that already have all the infrastructure in place to offer this service," said Vim Maru, group director retail, Lloyds Banking Group. "We need to make it more viable for them to offer cashback to all customers, whether making a purchase or not."

The move comes as the Association of Convenience Stores welcomed the final Access to Cash review, published this week. Commissioned by the not-for-profit organisation Link and headed up by Natalie Ceeney CBE, it found more than 90% of cash is currently accessed via ATMs, but the number of withdrawals is down 5% in 2018 compared to 2017.

"Local shops play a crucial role in providing free access to cash for local customers through a network of cash machines, but this is under threat right now as a result of Link cutting the payments to cash machine operators," said James Lowman, the ACS's chief executive. "Access to cash must be protected in the future, especially in rural and isolated areas where thousands of people risk being cut off completely."

The ACS has raised concerns that such a widespread cashback rollout could pose also security risks for retailers keeping an increased quantity of cash in their tills.