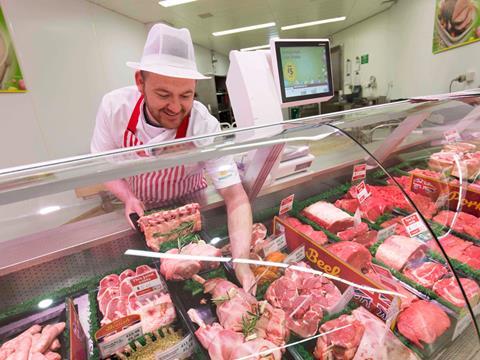 Morrisons took the top spot this week with a score of 84, including full marks for availability. Its Shrewsbury store offered "all you need under one roof" including a deli, salad bar and flower stall and "every section looked appealing". The store layout was intuitive and staff were "very helpful and happy".

Sainsbury's also received praise for the "clear" and "spacious" layout at its Denton store. The branch was "generally tidy" and well staffed, with the queuing time to checkout lasting less than a minute. However, shelves needed restocking and many of the boxes of fruit were "over half empty".

There were similar issues at Waitrose Leeds, which had a "light, bright and attractive layout" with a new sushi counter. But the "pleasant shopping experience" was let down by a lack of availability, as the store was out of basic items such as cooking apples and there were only three chickens left, which went out of date the following day.

First impressions at Tesco Gloucester were poor due to the "overwhelming" amount of litter in the car park. The store also had a few untidy fridges and shelves, but overall the store was "bright and spacious" with "friendly" staff. The branch also felt "well stocked" overall, though availability was average.

In contrast, Asda in Sutton made "good first impressions" with a "nicely displayed and enticing" clothing section. But the shelves were "a bit empty" - particularly the cold meat section - and availability was poor. Also, no one was serving at the fish counter.