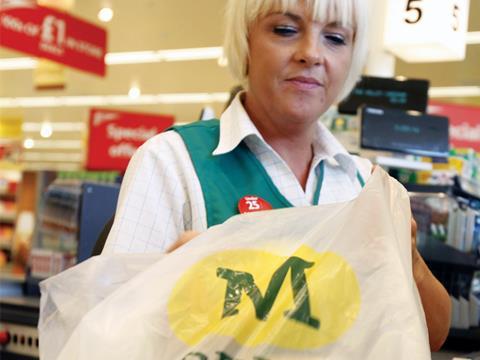 Last-placed Lidl Wallington gained no points for its "horseshoe-shaped" layout. There was a "lovely" smell of fresh baking and the staff were "good when they could be found". But at the checkout the assistant "hurled" the shopping through, giving no time for our shopper to pack bags: he was told staff were measured on scans per hour.

There was no queue for the car park at winner Morrisons Diss. The store was clean, well-lit and well-stocked. Just one product wasn't in an obvious location, so the "helpful" team member showed our shopper to it. At the checkout, help was offered with packing.

Sainsbury's Braehead was "immaculately clean". The range of services offered was good and all staff approached were "nice" and "helpful". There was only a small queue at the checkout but availability was the worst across the board.

There were some trolleys abandoned in the car park of Asda Bedminster, while promotions were displayed "poorly". An assistant who went to investigate the cheese never came back. The hot cross buns were stale and another team member looked "unapproachable".

Waitrose Sutton Coldfield was clean and bright, but the range of products was "underwhelming". There wasn't a queue at the checkout so the assistant helped with packing.

Petrol station queues caused congestion at Tesco Dereham. In store, shoppers were causing further congestion by waiting to use the 'scan as you shop' machines. Some rubbish was spotted on the floor in the fruit and veg section, and there was a long checkout queue.