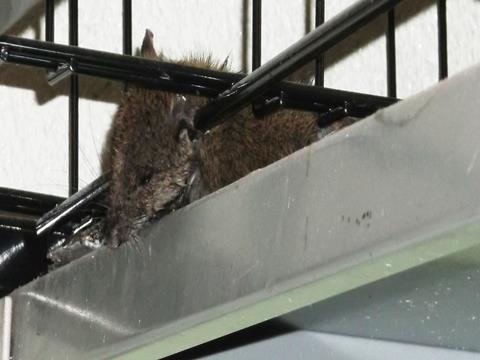 Poundland has been hit with fines after "revolting" rodent infestations were found at two of the London stores it inherited from 99p Stores.
The company was fined £240,000 after food hygiene inspectors found evidence of infestation at the 99p Stores Ealing branch, in Uxbridge Road, including a dead rodent on a rack in a store room and a packet of peanuts that had been gnawed by rats.
At the same court hearing last week, Poundland was fined £160,000 for hygiene offences at the 99p Stores branch in Kingston, Surrey, with its managers having in both cases failed to act on warnings about rodent problems.
In another incident under investigation, the Poundland store at the Southside shopping centre in Wandsworth has been closed after mice droppings were found on top of food and "gnawed" packets were found on shelves.
A notice placed outside the store reads: "A heavy rodent infestation causing health risks is present throughout the food areas in the customer service area and warehouse storage areas: gnawed foods, droppings on food and non-food contact surfaces."
"There have been a number of issues with stores previously owned and operated by 99p with particular reference to pest control"

Poundland spokesman
99p Stores pleaded guilty to six food safety offences at Ealing Magistrates' Court in December, but the case was sent to Isleworth Crown Court for sentencing because magistrates did not consider their sentencing powers were sufficient.
The store was fined £40,000 for each of the six offences and ordered to pay the council's legal costs of £6,824.05.
The court heard Ealing Council's food hygiene inspectors visited the Uxbridge Road store in January last year following a complaint from a member of the public who had allegedly seen a live rat in the store.
The council said it found rat droppings beside food packets in a storage area where it also found the gnawed packet of peanuts.
The store was issued with a hygiene improvement notice, but when inspectors returned on 12 February to check that acceptable improvements had been made, they discovered more droppings on shelves where food was stored and a packet of pasta that had been chewed open by rats.
The council said the store had also ignored rodent-proofing recommendations from the pest control company it used.
Officers carrying out a pre-court inspection at the store on 1 December found more rat droppings and damaged stock and issued an emergency notice to immediately close the store.
The store, now under new ownership, re-opened as Poundland in January 2016 and inspectors have issued it with the top score of five out of five in its food hygiene rating scheme.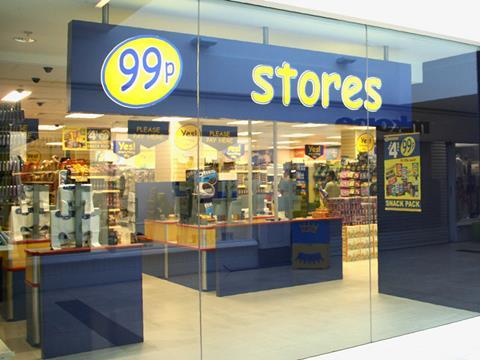 Also last week, 99p Stores was found guilty of seven offences in Kingston upon Thames.
After first visiting the store in Wheatfield Way in 2014, enforcement officers found a significant mouse infestation in the rear warehouse, with a strong smell of urine and evidence of gnawed petfood.
Other offences included excessive temperatures, unsafe step stools, a dirty staff kitchen, leaking pipe work and no hot water throughout the store. The council said 99p Stores was very slow to act on either the officers' advice or on that of its own pest control company.
In passing sentence, the judge took into account the recent decision from the London Borough of Croydon case against the company, which saw it hit with fines of £154 000. The judge said both Ealing and Kingston were now happy with the conditions at those stores and mindful of the recent takeover by Poundland.
"The company repeatedly ignored orders to clean up its act and allowed food to be stored in revolting conditions, which could well be a health hazard"

Ranjit Dheer, councillor for Ealing
He said the new owners were unaware of the issues surrounding 99p Stores, though it would be Poundland not 99p Stores who would pay the fines.
Councillor Ranjit Dheer, Ealing Council's cabinet member for community services and safety said: "I am very pleased that the court has recognised the seriousness of these offences and imposed a heavy fine.
"The company repeatedly ignored orders to clean up its act and allowed food to be stored in revolting conditions, which could well be a health hazard."
Councillor Cathy Roberts, cabinet member with responsibility for environmental health at Kingston Council said: "Our regulatory enforcement team are here to protect residents and staff who work in the borough and to ensure all businesses in the borough comply with food and safety legal requirements to trade safely.
"When one business ignores basic standards and puts residents, visitors and their staff at risk, it is our duty to make sure they are brought to account."
A Poundland spokesman said: "There have been a number of issues with stores previously owned and operated by 99p with particular reference to pest control. Poundland takes matters relating to the health and safety of its colleagues and customers very seriously. Following the takeover of the 99p Stores business in late September 2015, we commenced an extensive programme of continual improvement and Poundland is currently converting 99p stores to the successful and highly regarded Poundland brand."
He added: "Our Wandsworth store has been closed to enable matters identified by the local Environmental Health Officer to be investigated."