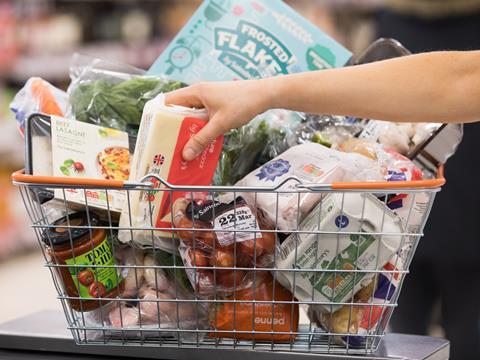 Sainsbury's has won this week with a Christmas basket shop that scored a whopping 96 points. The Longstone, Edinburgh store was "clean and bright" with "attractive displays" at the entrance. It won full marks on shop floor service, checkout and availability, with all seasonal products in stock. Our shopper found the experience "very pleasant", with employees "going out of their way to help".

Tesco in Aylesbury was close behind on 91 points, looking "pretty and seasonal" with "lots of knowledgeable staff" around to help. It too had full availability and scored full marks on shop floor service.

Morrisons in Chorley offered a "very good experience" with only one item out of stock. The store was "easy to move around" and had Christmas decorations in place "but not over the top". Staff were "polite" but didn't check for additional stock.

Waitrose in Canterbury scored highly on shop floor service, with "cheerful" staff who checked stock levels and advised when items would be back in stock. The store was "well lit and inviting", though there were "lots of re-stocking trolleys to navigate". Our shopper was "disappointed in the lack of a Christmas range", however.

Asda in Stanley, County Durham, really impressed our shopper with its ­"cleanliness and neatness in all departments". It had four ­unavailable items and though staff were "happy to answer queries", none went in search of products in stockrooms. However, staff were described as "polite, helpful, neat and tidy".