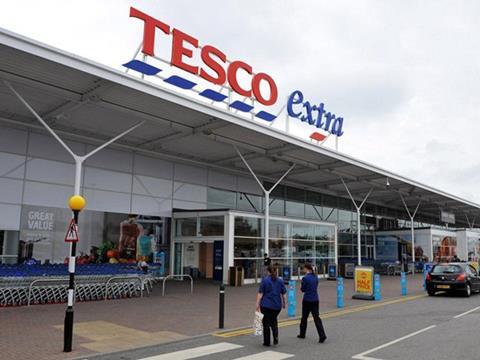 As a new Grocer 33 year begins, Tesco Hockley Birmingham is our store of the week, scoring full marks for its "friendly, helpful staff" and "very efficient service". The store had good signage and was "easy to navigate". One member of staff used a store app on his phone to help our shopper find an item, which impressed.

Morrisons Canvey Island benefited from "good flow", with a sensible layout and plenty of signage. It gained full marks on shop floor service, with five members of staff going out of their way to help our shopper find items. However, "not many tills open" resulted in queues at the checkout, while low availability also let it down somewhat.

Waitrose in Saxmundham was easy to find and impressed with its offers at the store entrance. Staff were visible, plentiful and "very helpful". Some items were hard to find, however - and five lines weren't stocked.

Sainsbury's Weston-super-Mare also had five items unavailable. "The outside of the store isn't particularly appealing" with litter around the cashpoint and "a drab-looking, half-empty plant display" to welcome shoppers. Things did improve in-store, however, with good seasonal displays.

Asda Fulwood Preston made a good impression with its "spacious, well-lit entrance". Things went downhill after that, however, with our shopper coming across apparently unmanned containers of stock, and aisles clogged with rubbish. Fitting rooms for the clothing section were "untidy with the carpets covered in stains and chewing gum". Staff were friendly but didn't seem to go the extra mile when looking for items.