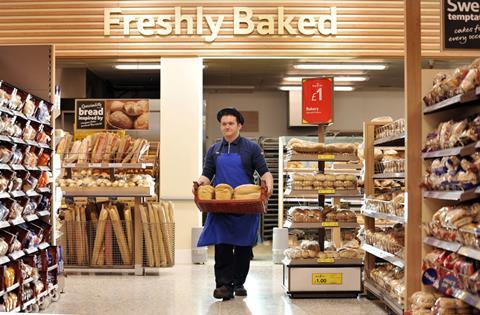 This was not a strong week for availability. No retailers provided a full basket and all were out of stock on at least one item. But Tesco took the win thanks to its strong shop floor service and speedy checkout operation. Our shopper described the Rugby store as "very clean, with lots of staff to help out". Staff were easy to find and "very helpful".

While staff at Asda Kilmarnock were all "approachable and well presented" the store itself was "quite messy" in places and despite a lot of staff actively filling shelves our shopper spotted a number of gaps.

Availability was the main issue at Waitrose Swindon, with four out-of-stocks. While our shopper said the store "flowed nicely" he had a mixed experience in terms of his dealings with staff. Two were very helpful, taking him to where a product should be and scanning their handheld devices to check availability. However, another two barely engaged at all.

Morrisons in Benfleet had the worst availability this week, and our shopper recorded "lots of gaps". She also said she was "exasperated by the lack of staff and the knowledge of the staff". When found, most tried to be helpful though one sent her to the wrong area of the store in search of stilton.

Ironically, Sainsbury's in Norwich had the best availability this week, but the untidiness of the store and a bad checkout experience resulted in it finishing bottom. Our shopper observed receipts and food wrappings on the floor, marks on the walls and plaster and paint missing. She queued at the checkout for over 10 minutes and found the operator rude.